Does the cookie Crumbl(e)?
TRL's Eleanor Koehn shares her experience at the gourmet cookie chain.
Crumbl Cookie is a chain cookie bakery that specializes in the gourmet and abstract concepts in the cookie world. The menu changes weekly, and many rave about the unique specializations available. 
When I went to Crumbl, I was surprised to see a line out of the door. With a maximum occupancy of 10 in the store at a time, the line wrapped around the building, but I was dedicated to the cause, and decided to wait it out. When I got into the store, I was disappointed to find some of the most hyped flavors, Chocolate Mallow Cupcake and Peanut Butter Jamwich were sold out. I ordered the available flavors which were Chocolate Ft. Oreo, Watermelon, Milk Chocolate, and Graham Cracker Ft. Teddy Grahams.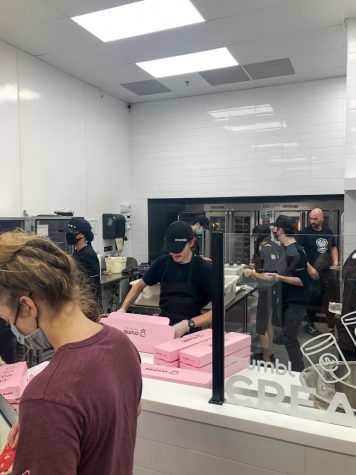 Another unique experience of Crumbl is the presentation of the cookies. Certain flavors are served warm or chilled, so the flavors are enhanced. When I finally got my cookies, I went home and tried them out. Some of the cookies were great, my favorite being Graham Cracker. However, the texture of others was questionable, and it tasted as if they hadn't been cooked enough. Many love Crumbl because of this; they are gooey and seemingly undercooked on the inside. But for me, the thickness of the cookie distracted from the flavors.
Overall, Crumbl has a unique and gourmet aspect, but the long wait and overmarked prices made it not worth it which makes the overall rating a 7/10. If I came back, I would use the mobile order feature in the app, to make the whole experience much more enjoyable.
Overall, my rankings are:
Chocolate Ft. Oreo: 6/10
Watermelon: 7/10
Milk chocolate: 7.5/10
Graham Cracker Ft. Teddy Grahams: 9/10
Leave a Comment
About the Contributors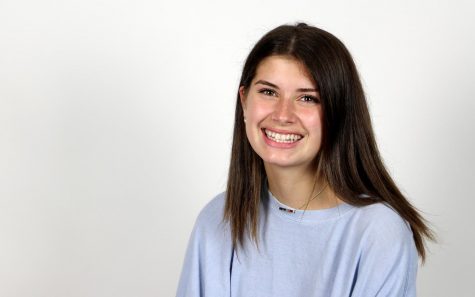 Eleanor Koehn, Staff Writer
Although Eleanor Koehn is a junior at the high school, this is her first year on The Red Ledger staff. Koehn is involved in cross country and soccer and...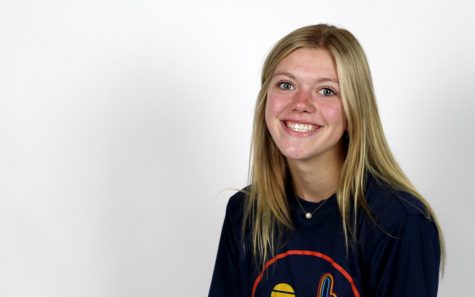 Kaitlin Anderson, Graphic Designer
Beginning her fourth and final year on staff, senior Kaitlin Anderson is excited to finish off her final year with her favorite TRL family. After joining...