Leopard Look: Julia Brochu
Julia Brochu is a senior, and currently is ranked in the top 50 for spikeball in the United States.
At A Glance:
Favorite fast food: Chick-Fil-A
Favorite song: "I Wish" by Stevie Wonder
Favorite movie: "It's a Wonderful Life"
Favorite animal: Monkey
Dig A Little Deeper:
The Red Ledger: What extracurriculars are you involved in? 
Julia Brochu: FCA (Fellowship of Christian Athletes), choir, golf and PALS.
TRL: How long have you been involved in these extracurriculars? 
JB: I started playing golf my sophomore year, I have been a PAL for two years, and I have been involved in choir since sixth grade. I became an FCA leader my sophomore year, and I was a leader in middle school. 
TRL: How were you introduced to spikeball?
JB: Last year, I met my friend Andrew Christmas, and he was super into spikeball. He always wore spikeball shirts and practiced his serves and hits.He absolutely demolished us every time we played with him. In the fall, there were a few local tournaments with decent cash prizes, so my sister and I joined them for fun. We ended up making some money off of it. Finally, this March, I decided that I wanted to start playing more,so that I could compete with people like Andrew.
TRL: What do you believe is one of the key motivators to how you have gotten to where you are?
JB: My friend Andrew taught me most of the things I know. He saw potential in me, and basically forced me to enter a tournament with him in Austin.That's when I realized I could actually be pretty good. Him and my usual partner, Brandon, continue to encourage me to rise to that potential that he saw day one. 
TRL: Do you hope to continue on this path for college? 
JB: I honestly have no idea what next year will look like for me in college. I know I will be playing in more TASR tournaments this summer, and the roundnet community is one that I love being a part of. I will be in Nashville next year, and I know there's a roundnet community in Tennessee, so we will see what happens.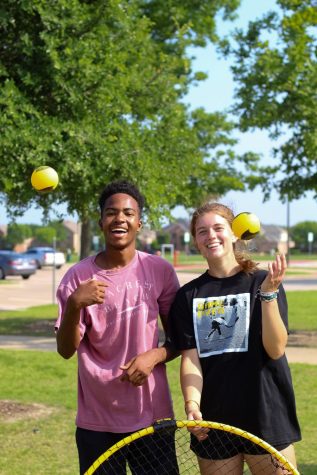 TRL: How long have you been in FCA?
JB: I have been involved in FCA since my middle school days. FCA has definitely been a huge influence on me throughout high school, and has helped me in every way possible. My faith in Jesus is the most important thing to me, and getting to share that with other people and be in that community is such a blessing. 
TRL: Who are some people who have inspired you and encouraged you?
JB: My family has always been so encouraging to me. I looked up to my oldest sister a lot when she was an FCA leader in high school, and she showed me what it looked like to be bold and share the incredible love of God. My dad never fails to tell me he is proud of me after every event I participate in, whether it is a choir concert, a golf round, or any kind of tournament. Whether I win or lose, he tells me that, and I am extremely blessed by his encouragement and belief in me as an athlete and as a person. As I said earlier, Christmas definitely encourages me, and the entire Texas Roundnet community is just super welcoming and encouraging as a whole. 
TRL: If you could give one piece of advice, what would it be? 
JB: If I could give one piece of advice to high schoolers, it would be to stop caring about what people think about you. Life is hard enough with the deadlines and the hardships, if you put your identity in how people see you, you are just going to exhaust yourself. You were made by an incredible God that loves you, and living for the mere approval of some peers or coaches, keeps you from the full life you were made for.
About the Contributors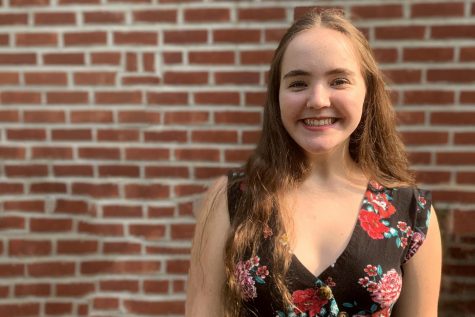 Angelina Mapes, Staff Writer
Sophomore Angelina Mapes, known to her friends as Lina, is entering her first year on The Red Ledger staff. She began writing during seventh grade. She...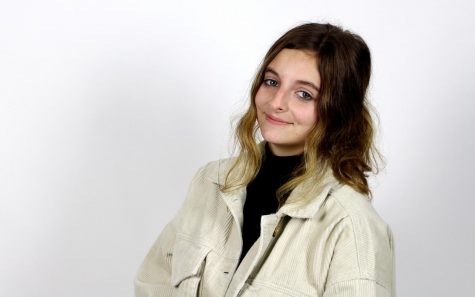 Sydney Stout, Photographer
Senior Sydney Stout is excited to return to The Red Ledger this year as a photographer. She worked for four years as a photographer. You can often find...