Softball clinches district championship, baseball falls to Sherman
The varsity softball and baseball teams played on Tuesday, with the softball team winning their away game against Denison with a score of 7-1, and the baseball team losing their home game against Sherman 4-3.
"We really wanted to face Denison again because the first time we lost to them," sophomore shortstop Hannah Harvey said. "Overall, as a team, everyone stepped up and contributed in some form or fashion."
Sophomore pitcher Jade Owens pitched a total of eight strikeouts with two of them being in the first inning.
"The game went really well," junior third baseman Emma Bittlelestone said. "On defense, we had a few errors, but ultimately we played very well in clutch situations, and our pitchers dominated on the mound."
Hannah Harvey went two for three with a triple when batting and freshman Kamryn Messick went two for four with three RBI's. 
"Our batting game was strong, and Hannah's triple was huge," freshman outfielder Kennadi Deboer said. "Right now, we are looking forward to the championship. We've worked so hard to get here, and we are just over the top excited."
While the baseball team was defeated by Sherman, they continue to hold a higher district standing than Sherman at third place. 
"We didn't have the best game," junior outfielder Trent Rucker said. "Our pitchers didn't touch 80 [mph], and it was just a rough game."
On Mondays and Thursdays, the team goes over scouting reports of their opponents to prepare for their games.
"We have hard practices and inner squads against teammates to see live pitching," junior outfielder Kolby Branch said. "We also make sure to get in as much competition in practice, so the starters don't get complacent in their spots on the team."
This loss evens the team's record out to seven wins and seven losses on the season so far.
"Our defense didn't show up like we usually do," Rucker said. "I think it was a huge wake up call, and we are going to pull it together and have a great rest of the season."
Leave a Comment
About the Writer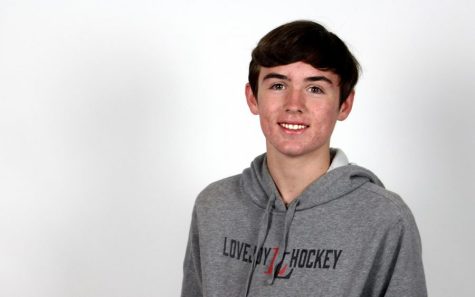 Christian Giordano, LJP Staff, LIVE! Crew (Technical Director)
Sophomore Christian Giordano returns for his second year as the Technical Director for LJP LIVE! crew as well as the Producer/Writer for Leopard Re-Cap....