Softball, baseball continue district play
The softball and baseball teams played their 10th and eighth district game, respectively, on Friday night. The softball team finished with a 15-1 win over Princeton, while the baseball team fell 3-5 to The Colony for the second time, placing them in second place in the district.
"Our record is 9-1 and we played Princeton on Friday," senior Sydney Provence said. "We're going to work on communication, and our zone, when hitting to be prepared for the next game."
With the win, the softball team maintains their first place spot in district. Seven players had hits during the game with four hitting for multiple RBIs.. 
"I feel like the team played great," Provence said. "We were a little off in the first couple innings, but we recovered and got the job done. I think we did a great job on offense. Our bats finally woke up, and that's how we got a lot of runs."
Baseball has a 19-6 record, and a 6-2 district record.
"I think the team can improve in all aspects of the game," junior Parker Hutchins said. "We have one of the best teams in the nation. We excelled on pitching on Friday."
After the loss, the baseball team continues to prepare for their next games against Wylie East and Princeton.
"We need to improve on situational defense and hitting, trying to figure out the other teams game plan offensively and defensively and making adjustments to those in game," junior Adam Eschler said. "To prepare for our next game, Wylie East, we are working on bunt coverages and aggressiveness when you bat, swinging earlier in the count."
Junior pitcher Brandt Corley threw four innings with one run earned. 
"A shoutout I would like to give is Brandt Corley," Hutchins said. "Brandt had an amazing game on the mound, despite the umpire not helping him out. He threw four hits and five strikeouts."
Leave a Comment
About the Writer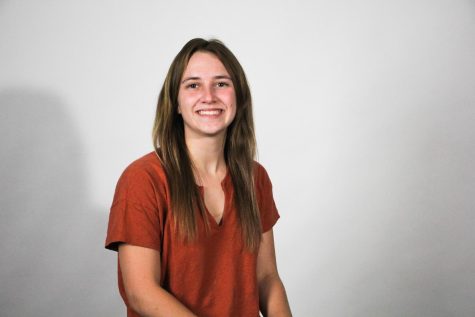 Audrey McCaffity, Section Editor
Beginning her fourth and final year on staff, Audrey McCaffity is more than excited to take on the role of Community Editor. The past four years have been...