Justin Bieber's surprise EP 'Freedom,' suffers from simplicity
Pop artist Justin Bieber, who has been exploring more sentimental styles of music in 2021, released six new tracks in his latest EP "Freedom," which combines elements of pop gospel, R&B, and even a touch of country. Released seemingly out of nowhere without prior notice on Easter evening, Bieber's sixth studio album features Christian-inspired music and collaborations with artists such as Tori Kelly, Brandon Love, and others. This EP was released only months after his Grammy-chasing album "Justice," which premiered at No. 1 on the Billboard Top 100 in January. While "Freedom" is simple and stylistically underproduced, it manages to capture a great amount of soul, while blessing Beliebers with more inspirational music. 
The EP's title track "Freedom" features rapper and producer BEAM, with the pair singing over a simple R&B style melody. It's a stripped-back song without much lyrical content, but the chorus is catchy enough, and the production is overall smooth. However, it's music that doesn't really fit any situation or mood. It doesn't have the bass or beat to be played at the party scene, nor does it possess emotional vocals and lyrics fit for late-night drives. It's also too vague to be used as Christian music as well, despite including lines that loosely refer to certain biblical references. Overall, "Freedom" is a chill song that you may listen to once or twice, but it's not music you're going to be feeling nostalgic over just months, or even weeks, down the road. 
Despite "Freedom" not having any distinguishable features, track No.4 "Where You Go I Follow," is a stark contrast. While the background beat and pace are identical to "Freedom," there are more elements and variance in the melody, and the lyrics have more depth to them. The song also features artists Pink Sweat$, Judah Smith and Chandler Moore, and having various voices contributing to the cadences allows for more emotional variety, so it feels more like telling a story through song. It's also perhaps one of the more Christian-influenced songs on the album, and it definitely is the most interesting song of the album. But again, it's difficult to pinpoint an appropriate setting where this music could be listened to. There are obviously going to be staunch advocates for this album, but generally speaking, the most fitting description would be background music to study with, which probably isn't what Bieber had envisioned. 
Another standout track on the album was "Where Do I Fit In," which can be acclaimed as the most melodically perfect song and captures soulful elements in each word. The track features singer Tori Kelly, whose high-pitched vocals provide a good balance to Bieber's more mellow tone. Chandler Moore and Judah Smith also contributed to the song, each providing needed emotional aspects, whether it be through chorus-like singing, or even spoken word preaching at times. It's a song that's soulful and peacefully slow, and could be used in some Christian settings like in church or other gatherings, but there really isn't any market for it elsewhere.
Overall, "Freedom," is a simplistic soulful album that marks Bieber's first entirely Christan-based project, with each song referring back to Christianity in some way. While each song is composed well with impressive vocals, the tracks suffer from sounding too simple in a way. The lyrics are oftentimes repetitive or plain. The beat and melody were too slow for pop music purposes, and a lack of uniqueness within each track ultimately creates an album that's difficult to pinpoint where it could be played.
Rating: C+
About the Writer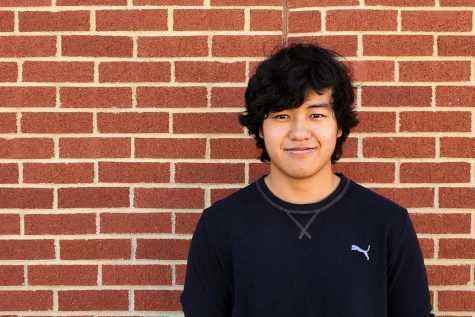 Ryan Wang, Section Editor
They say third time's the charm, but as senior Ryan Wang struggles to write his third (and last) staff bio, he feels anything but charming. Being crowned...