Leopard Look: Ella Reaugh
Junior Ella Reaugh is President of NHS, as well as an AP art student.
At A Glance:
Favorite fast food: Original ChopShop
Favorite song: "You're Still the One" by Ben Rector or "Somebody To Love" by Queen.
Favorite artist/painter: Pat Perry or Edward Hopper 
Favorite TV show: Friends
Looking Deeper: 
The Red Ledger: What extracurriculars are in you, and how long have you participated in them? 
Ella Reaugh: I am in AP 2D Design, NHS, Class Council and NCL.
TRL: How long have you been in NHS? 
ER: I have been in the NHS since March of sophomore year and was elected as vice president over the summer. 
TRL:  What made you want to step up and become president?
ER: I wanted to provide members with the ability to engage in organizations they are interested in and have a passion for. By doing this, students would want to join to serve others in their community, and not view it as a burden they have to complete for their college application. 
TRL: How long have you been an artist? 
ER: I have loved art since I was very young, but I would say that it wasn't until freshman year with Mr. McCasland that I found a passion for it. 
TRL: What drawing/painting are you most proud of? 
ER: The drawing I am most proud of is my most recent piece in my sustained investigation. It is a tiny drawing in a ballpoint pen of a tree tied down with rope and rock forced to grow sideways.  
TRL: Do you hope to continue on with either of these activities into college? 
ER: I hope to pursue art in college by either minoring in studio art or design. This has definitely affected my choice in school because I am now looking into how successful each school's art program is.
TRL: If you could give people one motto to live by, what would it be? 
ER: Live authentically.
About the Writer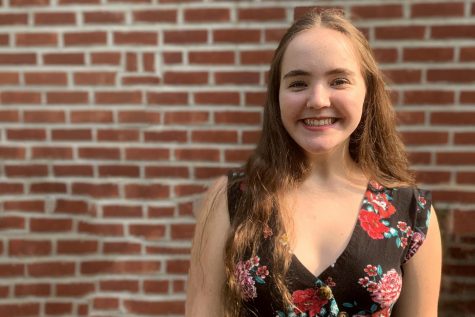 Angelina Mapes, Staff Writer
Sophomore Angelina Mapes, known to her friends as Lina, is entering her first year on The Red Ledger staff. She began writing during seventh grade. She...