Leopard Look: Simi Fadel
Sophomore Simi Fadel recently shadowed an architect and saw the field first hand. Fadel also paints and draws as a part of the school's fine arts program.
Favorite book: "Americanah" by Chimamanda Ngozi Adichie
Apple music or Spotify: Spotify 
Favorite song: "Ghostride" by Crumb
The Red Ledger: How did you become interested in architecture?
Simi Fadel: I think I've always been really interested in building things and creating structures. It probably started when I was younger with legos, but as I've gotten older, it turned into a fascination with modern building designs and materials. 
TRL: What did shadowing look like?
SF: Shadowing consisted of a sort of Q&A with questions I had prepared, seeing construction sites, and learning how plans are designed. It was really interesting to see what an average day as an architect looked like along with what goes into plans.
TRL: What is one thing you took away from shadowing?
SF: One thing I took away from shadowing was definitely how digital the working world has become. I know for a lot of architects, college involves hands on projects and materials, but with the pandemic and the need for faster production, digital programs are being utilized more. It doesn't necessarily take away the creative aspect, but makes it easier to produce an understandable, interactive end result for the client. 
TRL: How has shadowing an architect affected your plans for the future?
SF: I wouldn't say it's affected my plans. Instead, it's helped me narrow down what I'm really interested in doing. Shadowing is a great opportunity to see what you like and what you don't, and because there are so many facets of architecture, it was fun to see how each "section" played a role in the end result. In other words, it helped me visualize how wide the range of career options is.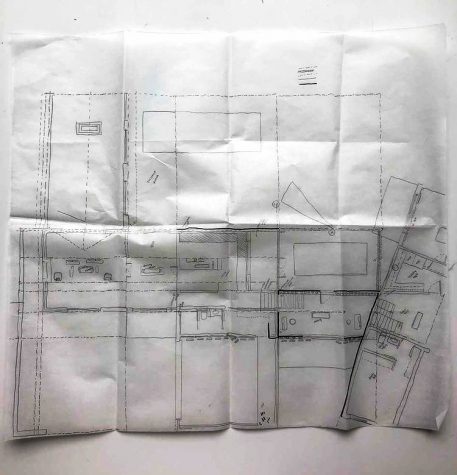 TRL: What are some of your passions?
SF: Some of my current passions are art, music, psychology, and language. I'm not super sure how all of those are going to come together in the future, but I guess that's what i'm trying to figure out. 
TRL: What goals do you have set for yourself? 
SF: I have big goals like college, but for the most part, I focus on progressing and constantly becoming a better version of myself. Whether that involves researching different topics and trying to learn them or pushing myself to pick up a difficult skill, I just want to be able to leave high school knowing I used the time I had in the best way possible. 
TRL: How have these passions and goals affected you?
SF: My passions and goals have affected me by giving my life a lot more structure and independence. I love doing things on my own, and for the most part, I would say I push myself more than others might. My goals have also given me a lot of discipline. I know that in order to get to a comfortable place, I have to work hard, so I have a philosophy of finishing things to the best of my ability no matter how much time or effort it may take.
Leave a Comment