Leopard Look: Riley Donovan
Riley Donovan is the new throwing coach for the track team, and he teaches social sciences. He has been coaching for 5 years.
At a glance:
Favorite Movie: Forrest Gump
Whataburger or Chick-Fil-A: Whataburger all the way
Favorite TV series: "Friday Night Lights" and "House of Cards"
Looking deeper:
The Red Ledger: Where did you compete in track? 
Riley Donovan: I threw shot put, discus, hammer throw, weight throw at the University of North Texas.
TRL: What aspects of track do you enjoy? Why? 
RD: I enjoy the self competition within track. You have to compete against yourself every meet, and within the throwing aspect, there is a big mental game to compete with. You have to be as strong as an offensive or defensive lineman but have great footwork/balance like a skilled player.
TRL: How did you first become interested in track? 
RD: My best friend from high school asked me to come throw.
TRL: What made you want to coach track? 
RD: My high school and college coaches. They were paramount in developing me as a high school athlete and throughout my collegiate career, not only developing my athletic ability but my habits, mindset,, and future drive to want to coach.
TRL: What is one of your most memorable experiences throwing in track? 
RD: My senior year, I was able to record top three marks in school history for the weight throw and hammer throw.
TRL: Do you have any prior coaching experience? 
RD: [I taught at] Porter High School one year, Wylie one year and Richardson High School two years.
TRL: What made you come and coach in the district? 
RD: A coach on staff, Marcus Trice, called me about the opportunity.
TRL: How long have you wanted to coach? 
RD: [Since] my sophomore year of college, after switching majors from business to kinesiology.
TRL: How has your experience in the district been so far? 
RD: Absolutely great. I love the district and the coaching staffs I am fortunate enough to be a part of. Go Leopards.
Leave a Comment
About the Writer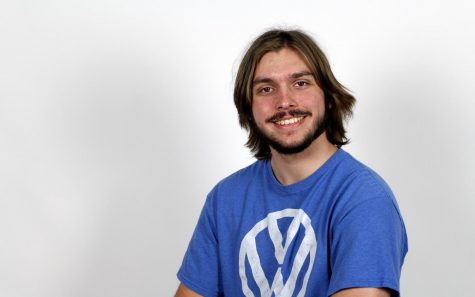 Mathias Alling, Section Editor
Junior Mathias Alling is entering his third year on The Red Ledger as a section editor. He can often be found riding his bike at six in the morning, at...