Review: Marvel's 'WandaVision' features partnership that's wonderfully weird
Marvel has been making a gradual transition away from being just a movie-making powerhouse throughout the past few years by producing Netflix shows that have had varying success. Despite being a box office magnet over the few decades, transitioning some of our favorite Marvel Cinematic Universe (MCU) superheroes onto various streaming services isn't such a bad idea: it allows audiences to explore characters more thoroughly, and away from the central story. Marvel opened up a new chapter in its franchise by teaming up with the creators at DIsney+, and a slew of exciting shows are currently in the works, with the highly anticipated series "WandaVision" being the first released. An adorable partnership that's both wonderfully weird and nostalgically romantic propels "WandaVision" to the forefront of the Marvel franchise, and superhero fanatics alike.
A series like this is always going to have support nonetheless as audiences are already familiar with the two main characters: the telekinetic heroine Wanda Maximoff (Elizabeth Olsen), and her awkward but charming lover Vision (Paul Bettany). The story branches off from Phase 3 of the MCU, where VIsion had originally been slain by Thanos, the mind stone plucked from his head, and Wanda, also known as Scarlet WItch, returning in 2019's "Avengers: Endgame" to essentially avenge his death. While Thanos and his army are no more, fans who wanted more of the sappy yet sweet romantic runoff were left wondering – what now? 
What's intriguing about "WandaVision,"  which is literally the ship name between Wanda and Vision,is that it's hard to quantify exactly what kind of show it is. The initial playfulness, structure, and even production style are identical to classic 50's sitcoms like "I Love Lucy" or "Life With Elizabeth," yet there seems to be a grander mystery at play. It's a plot structure that's perfect for a full-featured film, but the whole sitcom-style seems to drag on as the story develops, and the modern-day mystery components which should be the central focus, are frustratingly suppressed. Any kind of uniqueness is a welcome change in the superhero department, especially when the entire concept is extremely clever and historically self-aware, but uniqueness alone can't act as the backbone of the entire narrative like it does here in "WandaVision." The story and dilemma in the series make logical sense, yet audiences can't help but notice an eerie shallowness to our favorite characters. It's a disingenuous sitcom that radiates vanity and fakeness, and it's hard to determine if that's really what the producers were aiming for. 
The premiere of the show sets the stage on how the story will progress forward, and how a sitcom-style approach is even possible since we've seen these characters in CGI-heavy battle scenes already. It was surprising to see that the screen chemistry between Olsen and Bettany, seemed to be even more harmonious than previously, and how they're able to elevate their characters to beyond the superhero trope They act as a happy suburban couple smitten with one another, and their character quirks seem to be amplified and dependent on one another, building off the relationship the two characters have been developing in previous films. In theory, this shouldn't work, yet it's so believable and wonderfully chummy that you can't help but appreciate it, whether you're watching for the romance or for the superhero. 
The cast that accompanies them on this journey is both witty and sincere when they need to be, fulfilling their supporting roles almost seamlessly. Randall Park returns to the MCU reprising his role as Jimmy Woo (previously featured in "Ant-Man and the Wasp"), and new characters Monica Rambeau (Teyonah Parris), Agnes (Kathryn Hahn), and Darcy Lewis (Kat Dennings) round off the cast successfully. It's also clear that the writers, directors, and producers of this series have a nostalgic affection for classic sitcoms, as they're able to execute that style of production with strikingly good detail. 
Overall, "WandaVision" celebrates the best thing Marvel had to offer its fans: a good story with even better characters. Wanda and Vision make a dynamic duo that's charming and affectionate, and the entire story they're invested in is both sickenly mysterious and palpably clever. It creates a series that starts off all too slow and finishes all too quickly, but allows fans to truly enjoy the romantic and genuinely humorous aspects that had always seemed to be lacking in superhero movies. Despite never addressing the gap between "Avengers: Endgame" and episode one, "WandaVision" remains an enchanting classical-style sitcom that embraces needed change to the oversaturated superhero genre.
Rating: B+
About the Writer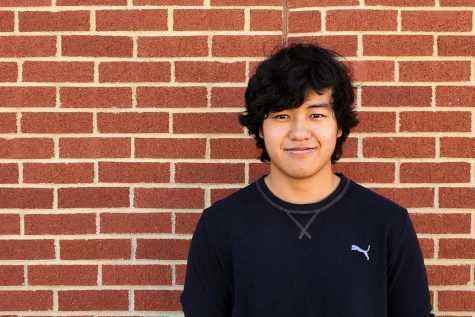 Ryan Wang, Section Editor
They say third time's the charm, but as senior Ryan Wang struggles to write his third (and last) staff bio, he feels anything but charming. Being crowned...