Review: Netflix's new season of 'Cobra Kai' is intriguing, rewarding
Despite massive success at the box office nearly 40 years ago, the saga of Daniel LaRusso (Ralph Macchio) and Johnny Lawrence (William Zabka) still manages to capture hearts and karate enthusiasts through Netflix's hit series: "Cobra Kai." The 1984 film "The Karate Kid" could very well be the most nostalgic and iconic underdog story of recent memory, with relatable characters and well-choreographed fights contributing to an impressive storyline. Needless to say, a sequel that already has a pre-existing fan base would have needed to meet certain expectations, while ensuring that the familiar characters aren't oversaturated or static. What's pleasantly surprising is that "Cobra Kai" Season 3 hasn't just been able to build off of the "Karate Kid" chronicle, but it also mastered all of the components that made the story magnetic in the first place. 
Macchio and Zabka return to "Cobra Kai" reprising their original roles, now adults who can't escape their past sentiments, and thus, their bitter rivalry continues. However, the story now revolves around Zabka's Johnny Lawrence, who attempts to restore prestige to the Cobra Kai dojo after years away from karate, insinuating the same Cobra Kai philosophies but placing more emphasis on the importance of honor. In the first two seasons, both LaRusso and Lawrence become sensei's at rival dojos, with conflict arising from their students who attend the same high school. While Lawrence develops close relationships with his new students Miguel Diaz (Xolo Maridueña), Eli "Hawk" Moskowitz (Jacob Bertrand), and Bert (Owen Morgan), LaRusso continues to fuel their rivalry by recruiting Lawrence's son Robby Keene (Tanner Buchanan) along with Demetri (Gianni DeCenzo) and LaRusso's own daughter Samantha LaRusso (Mary Mouser).
It's an exciting cast full of rising performers that fit into their roles seamlessly, fully aware of their character's abilities and emotions, and executing each line almost flawlessly. However, despite "Cobra Kai" drawing heavy influence from the past, the message within the series is clear: don't live in it. LaRusso and Lawrence's long standing rivalry emanates into their students as well, causing unnecessary conflict between them. Imagine high school drama amplified to where all students involved dealt with their issues through swift and sometimes fatal karate moves. The abundant drama and action aspects of "Cobra Kai" is well-planned and choreographed, reminiscent of the same fight scenes audiences nostalgically remembered from 1984. However, "Cobra Kai" takes it a step further by incorporating rom-com aspects into the storylines as well, something that wasn't accomplished successfully in the original film.
Much like the hit 2009 series "Glee", "Cobra Kai" included a cohort of high-school teenagers who's drama aside from their common passion, in this case karate, derives from the most common source: who's dating who. "Cobra Kai" successfully captures how relationships, both romantic and rivalrous, develop throughout each character's journey. Not only do the characters evolve with time, but also with  how they perceive one another changes too. Each character is nuanced, and there is no better example of this than Daniel LaRusso and Johnny Lawrence. Their character roles back in the 1984 film were clear – LaRusso was the hero and Lawrence was the villain- yet in "Cobra Kai," audiences can't help but root for Lawrence who shows his softer side, while steeling themselves against a narcissistic and petty LaRusso. 
The full materialization of their past rivalry ameliorates within season 3 when the two realize they have to look past their differences and face their true enemy all along: former Cobra Kai Sensei John Kreese (Martin Kove). It's a triumphant change of events as we find these exciting characters evolve further, allowing audiences to rally behind both protagonists. The show makes sure to document both sides of each character and how their struggles influence their decisions, creating realistic scenarios where everyone is neither the hero nor the villain, but simply human. 
Complete with an ample amount of fight scenes, high school drama, and just the right amount of rom-com, the third season of "Cobra Kai" is a celebration of the same successive pop culture hit of "The Karate Kid." The writers outdid themselves this season, refining critiques from earlier seasons regarding pacing and unneeded narratives, while continuing to highlight the best parts of the show. Not only has this season of "Cobra Kai" done Karate Kid fans justice, but it truly enraptured the storyline, creating an intriguing and rewarding experience that appeals to audiences of almost all ages.
Rating: A
Leave a Comment
About the Writer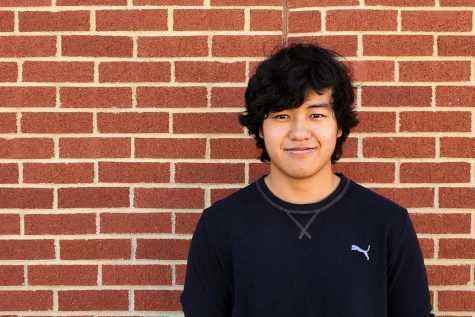 Ryan Wang, Section Editor
They say third time's the charm, but as senior Ryan Wang struggles to write his third (and last) staff bio, he feels anything but charming. Being crowned...