Monthly melodies: January
This month's picks include music from Olivia Rodrigo, Zayn, A$AP Rocky and Selena Gomez
"Drivers License" by Olivia Rodrigo
In her debut single, which has already broken multiple Spotify records, Olivia Rodrigo delivers an emotional and very catchy piece. While Rodrigo has already performed multiple pieces for "High School Musical: The Musical: The Series," such as "Just for a Moment," and "I Think I Kinda, You Know," this was her first opportunity to showcase her singing prowess on her own. Frankly, she kills it. The song begins very softly, as if she's reminiscing about the boy who left her. However, it slowly builds over time, until the background music swells, and suddenly Rodrigo has this certain bite in her tone, as if she's actually crying through the lyrics. I feel her hurt, her anguish and her sorrow. The choral section is a great addition as well with some wonderful harmonies. The song ends on a sad note once again, but a simple replay fixes this, and trust me, you'll want to listen over and over again.
Rating: A+ 
"Nobody is Listening" by Zayn
Zayn's new album was released very recently, and it's very solid. "When Love's Around" is a chill track with a very simple yet catchy beat, and in the words of my sister, is "10/10, gorgeous." It makes an excellent song to have in the background while you work. "Sweat" has a great melody and harmony, and perfectly encapsulates the spirit of hard work. It's almost something you'd expect to play during a montage in a movie. "Outside" gives Zayn an opportunity to utilize his falsetto to its greatest extent, and, man, does he kill it. Overall, it's a very solid album, and well worth your listen.
Rating: A
"MAZZA" by A$AP Rocky
A$AP Rocky and Slowthai's new collab is a solid song with a catchy beat. While the lyrics are nothing to write home about, the beat in the bass line is more than enough to compensate for it. Overall, nothing really stands out about this latest track in particular, so I can't quite recommend a listen unless you're a bit of an A$AP Rocky fan.
Rating: B
"De Una Vez" by Selena Gomez
Selena Gomez has released an amazing new single, featuring her amazing voice, wonderful melodies, and a very soft tone. In addition, it's entirely in Spanish. Don't let that intimidate you, though – the song is absolutely gorgeous, even without complete knowledge of the lyrics. I'm blown away by Gomez's first foray into Spanish music, and I honestly can't wait to hear more. Definitely give this track a listen.
Rating: A
Leave a Comment
About the Writer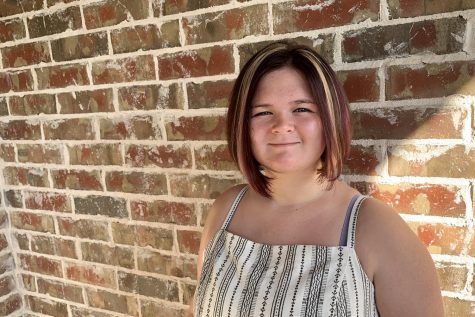 Hannah Cole, Staff Writer
Senior Hannah Cole has wanted to be many things in her life, from an astronaut to a scientist to an entrepreneur. Being a writer for The Red Ledger had...