Review: Morgan Wallen's 'Dangerously' consists of great lyrics, features
Country star Morgan Wallen recently blasted into fame with his songs "Whiskey Glasses," "7 Summers" and "Chasing You." Wallen released his brand new project, "Dangerous: The Double Album." Released on Jan. 8, this album consists of 30 songs with a total running time of one hour and 37 minutes.
"Dangerous: The Double Album" starts off fast with the song "Wasted On You." Wallen portrays a tough breakup that he went through and how he feels that he wasted his time on them. Wallen isn't usually known for putting too much emotion into his songs, but in this one, it is hard not to hear the pain in his voice.
Right after "Wasted On You" comes the next song, "Somebody's Problem." This song isn't the deepest or most lyrical song of all time, but through the second time listening, you can sing the chorus with Wallen as you both put your heart out. The chorus is catchy, but of course, everything has a deeper meaning. Wallen isn't actually talking about somebody's problems, but his own.
One of the most coveted songs on Wallen's new album is his new song, "Only Thing That's Gone," ft. Chris Stapleton. Stapleton is a country-rock music legend and is well known in the music world for his songwriting. Any song, combined with excellent song-writing and the raspy voices of Wallen and Stapleton, deserves a listen.
Last, but not least, is the song "Cover Me Up." This song previously appeared as a single, but also takes place in the album. If there was ever a song in this world to dance with a loved one to, this would be it. The deeper meaning of this song is that Wallen wants someone to have his back, listen to his issues, and in general, just be there for him.
Overall, Wallen's new album consists of great lyrics, features, and vocals, which totals for a great new project that anyone can listen to. Do not limit yourself to one type of music. If you're looking to branch out, this is a great start.
Rating: B/B+ 
Leave a Comment
About the Writer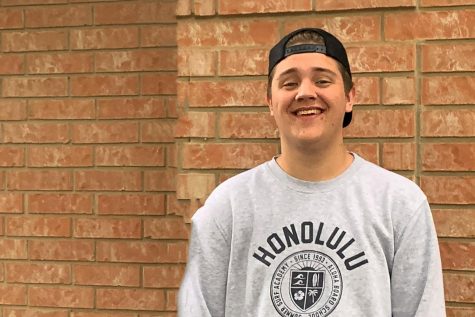 James Mapes, Staff Writer
Senior James Mapes is re-joining The Red Ledger for his second year as a staff writer. When James is not writing, he is hanging out with his friends, driving...