Leopards face Prosper Rock Hill
On Friday, the boys and girls varsity basketball teams played district games against Prosper Rock Hill. The boys team came out with a win, but the girls team fell to the Blue Hawks 47-32.
"We could've come into the game at the beginning with more intensity and energy," girls sophomore guard Samantha Basson said. "Rock Hill came out strong, and we weren't ready for it."
The girls, despite their preparation, still lost, being outscored in every quarter but the second. 
"We were prepared, but it wasn't until the second quarter [that] we really started to get into it and play to our potential," girls senior guard Avae Odza said. 
Odza led the team in rebounds with six. Although the loss, there were still positive takeaways from the game, according to junior guard Sydney Chapman.
"One of the ups from the game was in the second quarter when we halved their lead after a few defensive stops and good offensive possessions," girls Chapman said. "That was probably the best we played throughout the whole game."
On the other hand, the boys were able to come out with a win over the Blue Hawks by a score of 57-53. The team was very satisfied with their performance, according to head coach Kyle Herrema.
"Our guys were definitely prepared and did an excellent job of executing the game plan," Herrema said. "The boys were about as focused as I've ever seen them going into a game."
However, it was a "hard fought" game, Herrema said. Rock Hill outrebounded the Leopards 41 to the Leopard's36.
"Throughout the first half, we struggled on the offensive boards," boys senior guard Carson Holden said. "We are usually a great rebounding team, but we shot the ball well so it made up for it."
Rock Hill had very good shooters, according to senior Mitchell Weaver, and that posed a challenge for the team throughout the game.
"It was tough when their point guard kept hitting threes on us," boys senior guard Mitchell Weaver said. "However, I think our team was definitely prepared. I trust every one of my guys 100 percent, and they certainly delivered."
The girls team will face The Colony in their next game on Jan. 12. The boys will also play against The Colony.
"I am so proud of how well the guys have been playing," Weaver said. "They have put in so much hard work, and I know they will deliver in crunch time. We will definitely be contenders for the number one spot in our district." 
Leave a Comment
About the Writer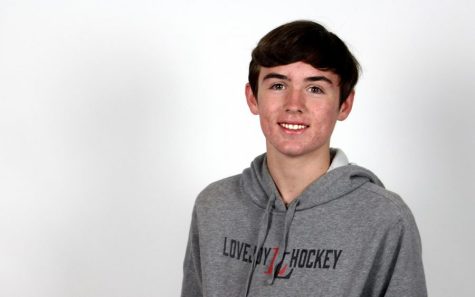 Christian Giordano, LJP Staff, LIVE! Crew (Technical Director)
Sophomore Christian Giordano returns for his second year as the Technical Director for LJP LIVE! crew as well as the Producer/Writer for Leopard Re-Cap....