Playlist: Holiday hits
The debate of when the right time to play holiday music seemingly never ends, but no matter when you decide it's time to reintroduce Christmas songs to your life, this playlist provides the top songs for the season that can be played any time during the holiday season.
"I Need you Christmas"
 Written and sung by the Jonas Brothers, "I Need You Christmas" is the perfect song to add to a 2020 holiday playlist. The song is very different from many of the common Jonas Brothers songs most know, as it is without many of the classic pop elements found in songs such as "Sucker" and "Burnin' Up." However, it is the perfect gift that keeps on giving everytime you hit the replay button. 
"Christmas Is"
The distinct voices of Dolly Parton and Miley Cyrus come together to create one of the newest Christmas songs there is. "Christmas Is" is a reminder of the true purpose of the holiday season, which can be easily overlooked in a season as busy as this one. Though there are plenty of Dolly songs that could be easily added to any playlist, "Christmas Is" is a necessary listen for a year as unusual as 2020.
"That's Christmas to Me"
No instrumental music, no problem. Pentatonix's "That's Christmas to Me" provides a unique addition to the holiday playlist. The many different voices that come together blend wonderfully to form a song that is powerful but not overpowering. This song provides the joy of the holiday season without the ability to be overplayed.
"All I Want For Christmas" 
"All I Want For Christmas" seems to start the Holiday season off every year. It is one of the best songs to blast while with your closest friends to bring holiday cheer. The atmosphere this song can create seems to bring Christmas immediately. No matter when you decide it's time to play Christmas music, this song is a staple you can't miss. 
"It's Beginning to look a lot like Christmas" 
Michael Buble's "It's Beginning to Look a Lot Like Christmas" adds a classic soft and smooth Christmas song to this playlist. The tempo and overall feel of the song makes it perfect to listen to while last minute studying for finals or decorating for the season. Preferably, this song would be accompanied by the first snow of winter, but for a Christmas in Texas the three minutes of calm will have to suffice.
Leave a Comment
About the Contributors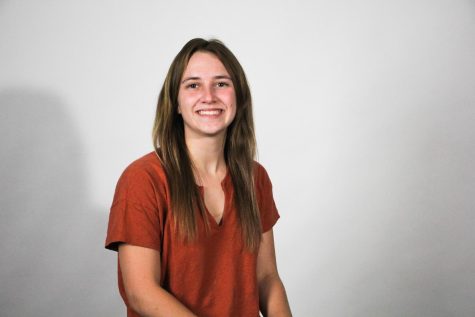 Audrey McCaffity, Section Editor
Beginning her fourth and final year on staff, Audrey McCaffity is more than excited to take on the role of Community Editor. The past four years have been...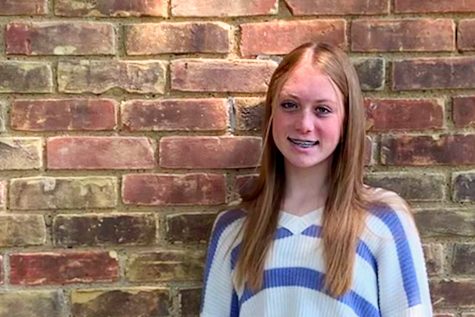 Jordan Ruppert, Graphic Designer
This is sophomore Jordan Ruppert's second year on staff doing graphics for The Red Ledger. Jordan was in photography in middle school and enjoys being...