Monthly melodies: November
This month's picks include music from Ariana Grande, Trippie Redd and Sam Smith
"positions" – Ariana Grande
After the popularity of songs like "No Tears Left to Cry," "God is a Woman," "7 Rings" and "Thank U, Next," Ariana Grande has released her sixth studio album, titled "positions." Featured on it so far is a song by the same name, released at the very end of October. The song features a plucked string acting as its baseline, giving it a light, youthful feel, with a simple beat overlaid on top of it. Ariana shines yet again with her signature breathy tone, contrasting the deep feel of the beat. While the lyrics are nothing to write home about, the track is catchy, and, as noted by its commercial success thus far, quite popular.
Rating: B
"Pegasus" – Trippie Redd
Trippie Redd's newest album is here, titled "Pegasus," after a few months of releasing tracks to be featured on it. And, overall, it's a very, very good album. "Let It Out" is a gorgeous track, featuring satisfying and beautiful chords throughout, all with a very strong baseline supporting it. "Moonlight" is another standout, featuring a male soloist in falsetto that sounds absolutely breathtaking. Trippie Redd features both rap and musical lines throughout his album, and the balance really makes it shine.
Rating: A
"Love Goes" – Sam Smith
After a few setbacks related to COVID-19, Sam Smith's third album is here, titled "Love Goes." Notable tracks include a song by the same name, which features some gorgeous piano runs and a horn part that was both surprising and welcome, and "Diamonds," a song that mostly features Sam's high range with an underlying beat. A standout, however, is "My Oasis," which features some gorgeous harmonies, but suffers from some quite grating lyrics. A solid album overall.
Rating: B+
Leave a Comment
About the Writer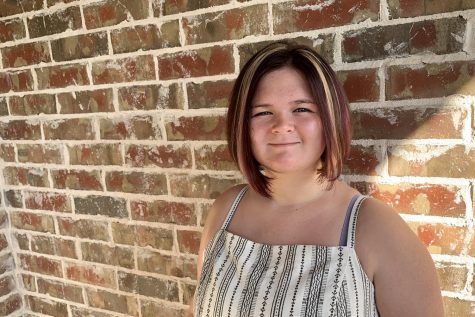 Hannah Cole, Staff Writer
Senior Hannah Cole has wanted to be many things in her life, from an astronaut to a scientist to an entrepreneur. Being a writer for The Red Ledger had...