Fall Fashion
TRL's Parker Post shares fashion trends for this fall
Sweaters

 
A consistent staple every fall are sweaters. Whether they are thick knitted or loose flowy, they seem to come back every year and can be easily paired with anything. Many stores are starting to sell thinner long sleeves as a transition while the weather is still starting to cool down, but thicker and warmer sweaters will also be selling soon. A big trend of last fall was layering and turtlenecks, and it is likely that this trend will continue this year as well. Sweaters can be easily dressed up with a pair of jeans for a colder day and dressier look, or a skirt or jean shorts for the same dressy look but for warmer days. Also, easily dressed down with a pair of leggings or joggers, sweaters are an easy staple for any wardrobe. 
Zip ups
Coming into style this summer, zip ups are going to be a very prevalent part of this fall. In previous years, quarter zips were a huge trend, but as we have transitioned out of that, full zips have come into style. Layered on top of a tank top, zip ups are versatile, providing warmth with the option of taking it off, but still having a cute look to them. Many people are wearing them from vacation places, but also plain colored ones are available from big retailers that have queued into the trend. Both oversized and cropped zip ups provide a cute, but also comfortable look and can be worn with many different outfits. To dress it up, a cropped zip up can be worn with a pair of jeans or a pair of jean shorts, and to dress it down, an oversized zip up can be worn with athletic shorts, leggings, sweatpants or joggers. 
Colored leggings
With the Lululemon craze, comes lots and lots of leggings. The simple black legging is seen daily in cold weathered seasons, but colored leggings are also gaining popularity. They are an easy way to both be comfortable, while also adding a 'pop' to your outfit and making a statement. Both neutral and bright colors are very in style, and can  be styled easily. Colored leggings can be styled with a sweatshirt, T-shirt, sweater, zip-up and almost any top, which is what makes them an essential in a fall wardrobe. 
 

Straight-leg jeans
Beginning the transition last year, the fad of skinny jeans slowly started to fade out while styles of straight-leg and boyfriend jeans came in. These jeans look good on everyone and are so trendy this season. Some of my favorites are from Levi's and BDG, and they are easily found and easily worn. Depending on where they're from, they can be on the pricey side, but they are guaranteed to last a while, and the trend doesn't seem to be dying. Both black/dark grey and blue can be dressed up with a cute sweater or fancy tank top and can be dressed down with an oversized tee or casual tank top. Straight-leg jeans have kicked skinny jeans to the curb and are something everyone needs in their fall wardrobe. 
 

Oversized sweatshirts
The "oversized everything" trend has been seen very often recently whether it be in T-shirts or sweatshirts, and this fall that doesn't seem to be changing. These sweatshirts are the coziest and easiest thing to throw on when the weather starts to get cold and can be worn with anything and everything. Whether they're from a vacation spot, have a grungy graphic on them, or are plain from your parents closet, there is no going wrong with these. Although they can't be as easily dressed up as a non-oversized sweatshirt, still pairing a plain colored one with a pair of jeans is 'streetwear' style. For maximum comfort, throw on a pair of sweatpants or leggings, and an oversized sweatshirt, and your fall look is complete. 
Ankle boots
Whether it be dressy suede or the fad of Dr. Martens, ankle boots are a prevalent part of any trendy fall outfit. Last year, Dr. Martens black boots took the world by a storm, while this year their "Chelsea Boot" is coming into style. Coming in a variety of neutral leather colors, white and black have been the most prevalent colors so far. Other ankle boots are often a suede, or the occasional faux fur leopard print material. These boots can be worn with dresses, skirts or jeans, completing the perfect dressy or casual fall look.
Leave a Comment
About the Contributors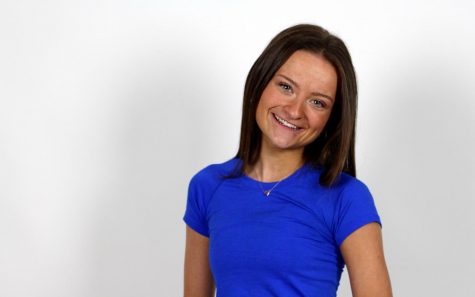 Parker Post, Editor-In-Chief
Parker Post is skipping into her senior year and third year on staff with a whole lot of excitement and an equal amount of fear of peaking in high school,...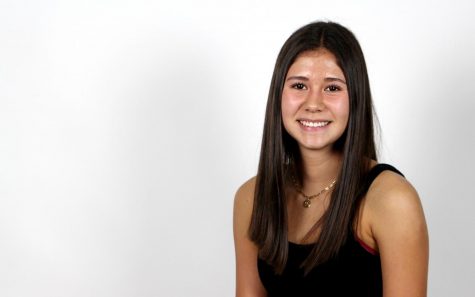 Ryann Daugherty, Graphic Designer
Entering her third year on staff, junior Ryann Daugherty looks forward to returning to the newsroom as social media manager and graphic designer. Outside...