Monthly melodies: September
This month's music includes music from Marshmello, Demi Lovato, Usher and Big Sean
"OK Not To Be OK" – Marshmello and Demi Lovato
In this single collaboration between DJ Marshmello and singer-songwriter Demi Lovato, the pair managed to capture both a catchy tune and a good message in their song. Originally released for National Suicide Prevention Day on Sept. 10, the lyrics are easy to jam to and very uplifting, with the central message being "It's OK not to be OK." Marshmello provides some very simple beats in the background that, while nothing overly special, do their job perfectly in complimenting the real focal, or, in this case, vocal point of the song. Demi Lovato sounds amazing with her signature pop tone fully on display along with the lyrics, which you can tell she wants listeners to hear. Some of the best moments of the song come when the background beats suddenly stop, and Lovato's vocals are only supplemented by a few piano chords. That's when the intent of the song is really driven in – making Lovato sound vulnerable and exposed to show the listener that it's okay to feel that way. This single is impressive with the story and message it was trying to convey but didn't take many risks with melodies or rhythms.
Rating: B
"Confessions 2" – Usher
Usher is finally back with his first album since 2016, "Confessions 2." While this album isn't officially available yet, his first solo single for the album is, titled "Bad Habits." This song is decent, but definitely outclassed by other similar songs. The melody is repetitive, the notes and chords are all basically the same and the beat isn't super memorable. In contrast, SexBeat, his collaboration with rappers Ludacris and Lil Jon, is a smooth ride with an intoxicating beat. The notes are inspired, varied, and it's very easy to dance to. However, another low point of the album thus far comes in the form of "Don't Waste My Time." It's hard to describe this song, as it's as generic as it gets. It sounds like every other Usher song, and not even the supplemental vocals of singer Ella Mai can save it. While "Confessions 2" had a gem thus far, it's held back by the mediocrity of the other two tracks.
Rating: C+
"Detroit 2" – Big Sean
With a track runtime of roughly an hour, Big Sean delivers a very fresh and distinctly Detroit sound with his new album "Detroit 2." Tracks like "Lithuania" featuring rapper Travis Scott and "Why Would I Stop?" have a very simple yet fun beat, but remain distinct from each other and from the other songs within the album in terms of tonal quality and writing. The former posts a more excited, fast-paced feel, while the latter is much more mellow. "Wolves," a collaboration with singer/rapper Post Malone is yet another standout on Big Sean's album, with catchy lyrics and an even catchier beat. Perhaps the most distinct song across the entire album, "Lucky Me," is a blend of different rhythms, musical styles, and tone that perfectly captures the feeling of rushing emotion. Overall, "Detroit 2" is a solid album, but it's one that is outclassed by a few of Big Sean's peers.
Rating: B+
Leave a Comment
About the Writer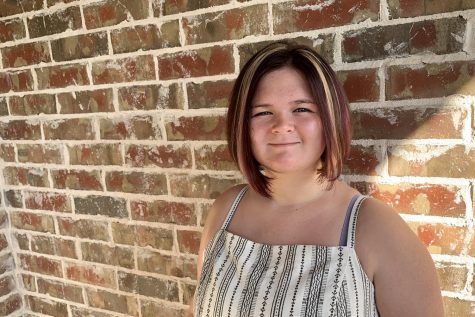 Hannah Cole, Staff Writer
Senior Hannah Cole has wanted to be many things in her life, from an astronaut to a scientist to an entrepreneur. Being a writer for The Red Ledger had...