Review: blackbear's 'Everything Means Nothing' consists of repetitive lyric structure and similar melodies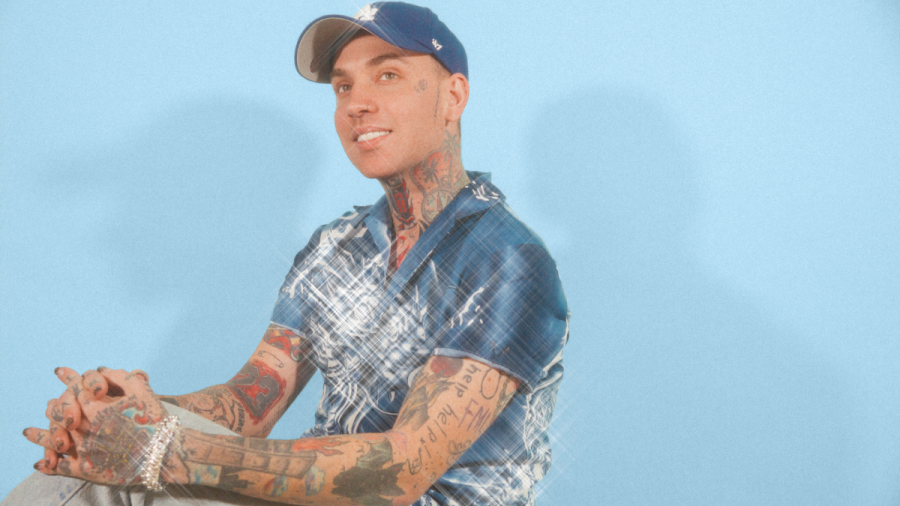 With human face-to-face interaction seemingly on pause this year, the summer of 2020 has been largely defined by online internet trends. The platform that has taken the internet of high school teenagers and young adults by storm is TikTok. Danceable, relatable, and undeniably catchy songs are the root for various TikTok trends and crazes, with artists like Doja Cat, Lauv, and Cardi B spiraling in popularity from it. It's no surprise that other artists would want a little bit of that success, which is exactly why blackbear's fifth studio album, "Everything Means Nothing," resonates extremely well with the digital age. However, if you don't identify as an angsty teenager, stressed-out college student, or a TikToker, then blackbear's music might not be for you. 
The album, consisting of 12 songs, may be most memorable by the first three, which were initially released as lead singles. Released over a year ago, blackbear's summer hit "hot girl bummer" reached number 11 on the US Billboard 100 and was quickly popularized on TikTok. It had all the elements teens were looking for in a pop song: a well-paced tempo and beat, lyrics that were a good mix between relatable and rap and a melody that would stick in your head. To date, this is arguably blackbear's most popular song and what really skyrocketed his music career. Other lead singles "me & ur ghost" and "queen of broken hearts" were released months later, receiving mixed reviews. While these two songs still did fairly well, there was a sharp contrast between them and the first single in the album, in both popularity and message. 
Quickly, self-pity and regret become the central theme of this album, with lyrics revolving around messy breakups and relationship anxiety. The songs slowly blend together, and it's evident blackbear is writing in algorithm in an attempt to craft his next TikTok hit. Releasing the last nine songs in two separate waves over the summer, there is an obvious lack of uniqueness. The message for each song is too similar, as exemplified in "i feel bad," "i felt that" and "i feel 2 much." However, despite the fact that no one song really stands out, each one is still pretty listenable and can be surprisingly relatable for certain audiences. It's the same reason why blackbear fans will claim that he can't make a bad song, while many others can't stand his music.
It boils down to relatability. If you can't relate to his lyrics such as "paint our faces like a clown," and "it's nothing but pain in the morning when I wake up," then "Everything Means Nothing" will fall flat for you. His music is made for a niche audience stuck in a specific mindset and can come off as raw and palpable to those who relate to the lyrics. The album also features two other artists who have released trending music on TikTok, Trevor Daniel in "clown," and Lauv in "if i were you." It does seem that blackbear may be trying too hard to create his next big hit, using slang and phrases only younger audiences will understand, while pairing them with the same repetitive lyric structure and similar melodies. 
Overall, "Everything Means Nothing" exemplifies who blackbear is as an artist and caters to his audience and his audience only. There's a good balance between catchy songs that you can dance to in the bathroom, and deep-cutting songs filled with relatable lyrics that can make you cry. The influences of TikTok and the straight-to-the-point texting culture resonate within this album and blackbear's music as a whole as well. This is why this is the perfect album if you're obsessed with TikTok and carry the struggles of a typical stressed-out high school student.
Rating: B
About the Writer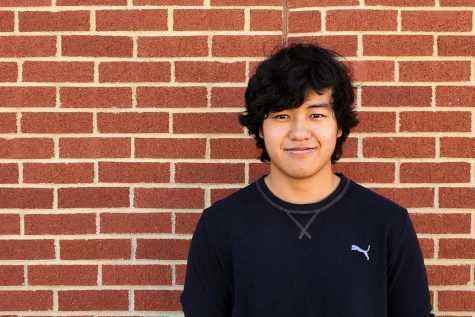 Ryan Wang, Section Editor
They say third time's the charm, but as senior Ryan Wang struggles to write his third (and last) staff bio, he feels anything but charming. Being crowned...