Leopard Look: DJ Lopez
DJ Lopez is the new head softball coach. He has adapted to his new community amidst COVID-19, presenting a new set of challenges.
At a Glance
Favorite Fast Food Place: Whataburger
Favorite TV Show: "The First 48," "Shark Tank," and Chicago Bulls "Last Dance" Documentary
Favorite Subject: Economics
Favorite Color: Blue
Looking Deeper
The Red Ledger: How have you been liking Lovejoy so far? 
DJ Lopez: Lovejoy has been outstanding. All the faculty, staff and community have been so welcoming. It's been a great month so far. Everyone is willing to always help in everything and anything.
TRL: How are you adjusting to the Zoom classes?
DL:  Zoom is great. I'm always willing to do whatever it takes to help the students feel comfortable. It's different, but you just have to stay open minded. 
TRL: What subject did you last teach? 
DL: I used to teach U.S. History.
TRL: What are some of your hobbies?
DL: Some hobbies that I do outside of teaching are softball. I love to swing and throw with my young daughters. Aside from that, [other hobbies are] fishing with my bros, as well as going around and catching all sorts of sporting events.
TRL: Do you and your team have any pre or post-game rituals?
DL: Some pre-game rituals my teams have are playing hacky sack and or playing "pepper," where one hitter hits while others are trying to catch the ball in the air to go and hit.
TRL: Are you married, and do you have any kids in the district?
DL: Yes, I have two little girls Lauren Grey, who is six, and Allison Lee, who is four. They will be future Leopards as soon as they get in from El Paso.
TRL: What are you most looking forward to this school year?
DL: The one thing I most look forward to this year is blending in with the Lovejoy community, making lifelong relationships with my team and chasing those gold gloves with our team.
Leave a Comment
About the Writer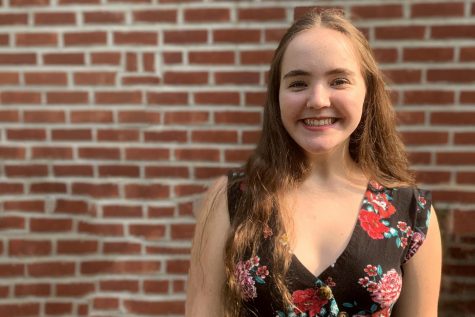 Angelina Mapes, Staff Writer
Sophomore Angelina Mapes, known to her friends as Lina, is entering her first year on The Red Ledger staff. She began writing during seventh grade. She...