Monthly Melodies, Quarantunes: April
This month's quarantunes from the Bee Gees, Cascada and the Dixie Chicks include themes related to COVID-19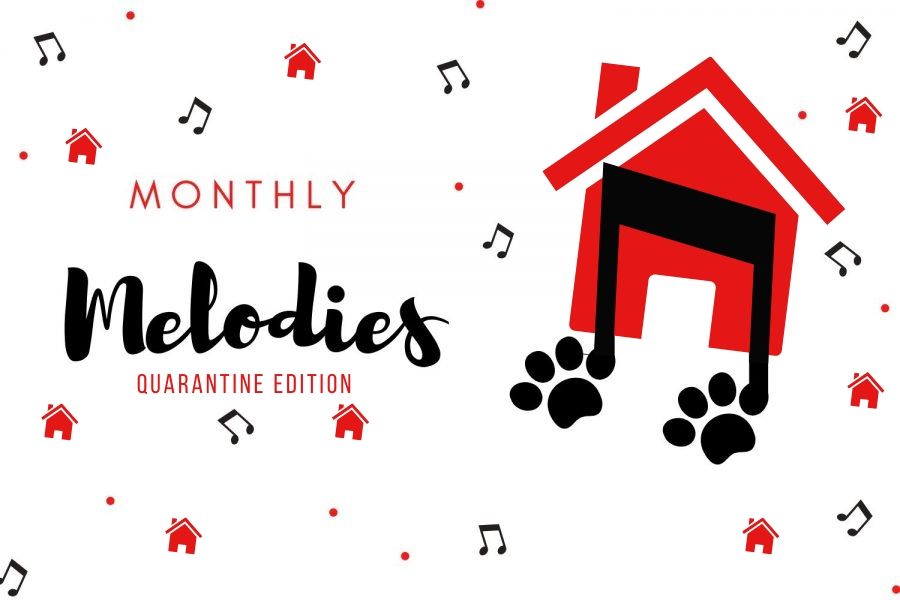 Editor's note: TRL's Katie Dolberry takes a new spin on the Monthly Melodies series posted at the end of each month. The songs below are classics that relate to today's environment during quarantine.
Listen to the recommended songs here. 
A big hit created in the late 1970s, "Staying Alive" was released as the second song from the soundtrack of Saturday Night Fever.  Fun fact, it was used in a study to teach medical personnel the number of chest compressions in a minute at 104 beats per minute. It's this fast tempo that has made this song a classic Disco tune and one many can recognize. 
This fast paced song has an electronic feel that is perfect for dancing. "Every Time We Touch" became popular in 2005 and hit number ten on the top 100 list in 2006. Featured in "Just Dance," this was a staple song in many Gen Z's childhoods. 
From the popular country band The Dixie Chicks, this song was released in 1998 but topped the billboard charts at number one in 2000. A country song with a contemporary feel this is a constant feel good song. 
HONORABLE MENTIONS
"I Will Survive" – Gloria Gayner

"Hands To Myself" – Selena Gomez

"Home Sweet Home" – Mötley Crüe

"In The Air Tonight" – Phil Collins

"Work From Home" – Fifth Harmony

"U Can't Touch This" – MC Hammer

"Dancing On My Own" – Calumn Scott

"All By Myself" – Céline Dion

"Don't Stand So Close To Me" – The Police

"It's The End Of The World As We Know It" – R.E.M.

"Isolation" – John Lennon

"Pandemic" – Accept

"Someone I Used To Know" – Zac Brown Band

Evacuate The Dancefloor – Cascada

Get Back – The Beatles

"I'm Still Standing" – Elton John

"Great Indoors" – John Mayer

"So Far Away" – Carole King

"When Will My Life Begin" – Mandy Moore

"Don't You Forget About Me" – Simple Minds

"Tomorrow Never Comes" – Zac Brown Band