Top shows and movies to binge on Netflix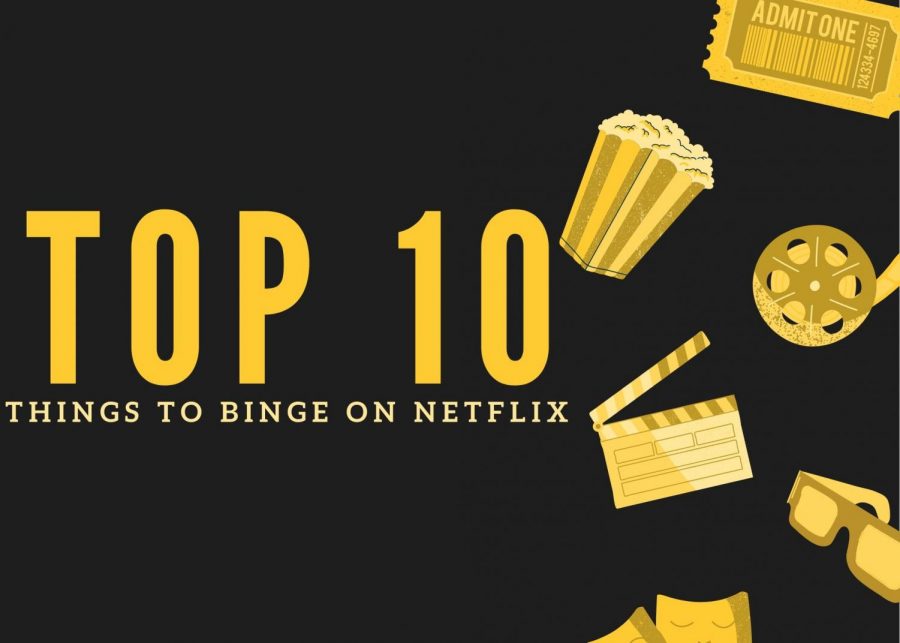 A large portion of America has been staying at home from school and work for over four weeks now, and the end is not clearly in sight. While the global situation is rather unsettling, quarantine does provide a chance for students staying home from school to catch up on some Netflix to pass the time. Below is a list of a few major genres on Netflix and some of the most outstanding shows and movies in each of them that you should watch if you find yourself getting bored.
Docuseries: Tiger King
Tiger King, released in late March, is the latest Netflix Original docuseries to take the internet by storm, and for good reason. In just eight episodes, this series tells a completely insane story that truly proves truth is often stranger than fiction. Just a few highlights include multiple attempted murders/assassinations, a polyamorous cult of personality, a presidential run, and a multi-million dollar lawsuit. Not to mention the hundreds of tigers, lions, alligators, and more wild animals caught in the middle of all this. The show is pulled together through the story of the enigmatic Joe Exotic, who you will have to watch the full series to truly understand. Tiger King might be the best Netflix Original the company has produced, and you should check it out if you haven't already. [Honorable Mention: "Last Chance U"]
Bingeable TV Drama: Peaky Blinders
While there has been an oversaturation of both British period pieces and mob/drug shows over the last decade, "Peaky Blinders" is a top tier series in both categories. The show tells the story of a traditional family-run gang in post-World War 1 England and the British government trying to shut them down. The two best parts of the series by far are the set design and the acting. For the overall set design, the creators of the show did a really impressive job with everything from the gritty backdrops of the Birmingham slums to the historically accurate outfits of every single character, even down to the extras. This all creates an immersive atmosphere that helps to make the series addicting. As for the acting, the casting of the show is just perfect, especially for the main character of Thomas Shelby, who is wonderfully portrayed by native Irishman Cillian Murphy, one of the more underutilized actors in Hollywood these days. On the whole, "Peaky Blinders" is a well-paced and immersive series with plenty of 40-minute episodes perfect for binging over a long quarantine. [HM: "Better Call Saul"]
Bingeable TV Comedy: Parks and Recreation

 
It feels like with the legendary status of "The Office" in our culture the last few years, "Parks and Rec" often gets overlooked, which is really a shame, because it is at least as good as (and arguably better than) "The Office". This show about the employees of a dysfunctional parks department in a small Indiana town has about as much heart, charisma, and comedy as you'll be able to find on a network TV sitcom. Every main character has a colorful, unique personality, as well as fully developed and satisfying character arcs over the seven seasons. Once you get past the short mediocre first season, this is an enjoyable and versatile series to binge. Whether you want to throw it on in the background and just enjoy the self-contained laughs of each episode, or pay full attention to the surprisingly well-written episodes and overarching story lines, "Parks and Rec" is a must-watch comedy series. [HM: "BoJack Horseman"]
Classic TV Series: The Twilight Zone
Don't let the black-and-white filming or the over-the-top 60s acting fool you; "The Twilight Zone" is still an incredibly thought-provoking, innovative, and captivating show over 60 years after airing its first season. Writer and director Rod Serling consistently delivers interesting 20-minute sci-fi and horror short stories in every episode. The strength of these stories comes in the interesting questions about human nature, morality, and religion they force the viewer to consider. Examples include a suburban neighborhood tearing themselves apart looking for an alien spy among them ("The Monsters are Due on Maple Street") and a man who is given a stopwatch that literally stops time itself ("A Kind of Stopwatch"). If you want to visit a time before special effects and jump scares, when the writing and character development would make or break an episode, give "The Twilight Zone" a shot. [HM: "Twin Peaks"]
Action Movie: The Indiana Jones Trilogy
There isn't much left to say about these classic films that hasn't already been said, so I'll just say that the movies of the original "Indiana Jones" trilogy truly set the bar for action movies, even to this day. Even if you have already seen these, their inclusion on Netflix and our current state of indefinite quarantine is a perfect excuse to revisit these masterpieces. [HM: "Spider-Man: Into the Spiderverse"]
Drama: There Will Be Blood
Frankly, this movie is nothing short of the best film released this century and is the definition of a modern American classic. Daniel Day-Lewis won the Best Actor Academy Award in 2008 for his portrayal of 1920s California oil tycoon Daniel Plainview, a character who represents an embodiment of either the American Dream, capitalism, the devil himself, or all three at once depending on your interpretation. Combine this performance with a captivating story of greed, betrayal, religious conflict, and human morality/spirituality, as well as gorgeous old west cinematography from director Paul Thomas Anderson, and you've got a film that every American should watch at least once. [HM: "Hostiles"]
Stand-up: Dave Chappelle: Sticks and Stones
In these uncertain and frightening times, we could all use a good laugh, and Dave Chappelle's 2019 comeback stand-up set "Sticks and Stones" is one of the best comedic acts you'll find on Netflix. Chappelle proves in this set that decades into his career, he is still a master of toeing the line of offensive and biting comedy without seeming tacky or overly attention-seeking. [HM: John Mulaney: "New in Town"]
About the Writer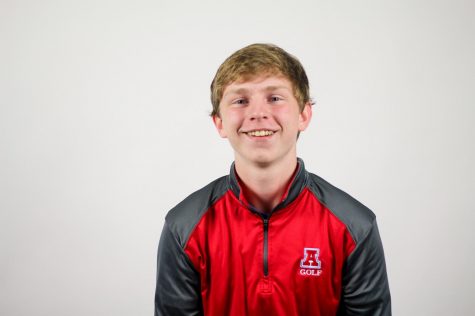 Riley O'Donnell, Staff Writer
For junior Riley O'Donnell, the 2019-2020 school year will be his first at both Lovejoy High School and The Red Ledger. For the previous 11 years, Riley...