Student jobs change during pandemic
With schools closed, many students' daily routines lack in-person interaction with anyone outside of their household. However, those with jobs at local restaurants and other businesses that have stayed open have managed to keep some of their pre-self-quarantine life.
Junior Landon Snow works at Chick-Fil-A. After school closed, his hours there increased. Snow and his coworkers have experienced an increase in precautions taken at Chick-Fil-A. They all remain six feet apart from each other, hand out food on trays, wear gloves, sanitize or wash their hands every 15 minutes, and speak to the driver from the passenger side of the car. 
"I'm getting a little tired being around the six same people everyday," Snow said. "It's nice to get out there and be with my peers, where there are people that I can talk to who kind of understand how it feels other than my siblings and my parents."
Where senior Collin Thomson works, Tango Empanadas & Bakery, all the tables have been removed, car ordering and delivering has been encouraged, and all surfaces are thoroughly wiped down with cleaning solutions. Unlike with Snow, Thomson's hours were decreased from eight hours a week to usually four hours, partially as a result of the virus. The cut in his hours has led him to begin a job search. In terms of finding an additional job, Thomson doesn't think the coronavirus has much of an impact.
"The places I'm applying are places that have seen increased demand like Walmart and Kroger, so they're actually looking for more workers," Thomson said. "But at the same time, there's a lot more people applying for [these] jobs, so [the job search] is probably about the same."
Other students, such as senior Trisha Pavelock, have also begun a job search in wake of COVID-19. Pavelock used to work at Cotton Patch Cafe, which will not reopen after the pandemic ends.
"[Cotton Patch Cafe was] already struggling with sales as is, and we were making a comeback," Pavelock said. "But due to corona, we didn't see any hope of coming back from that, so [the owners] made the decision to officially shut it down after we were [closed] for about a week."
Whether working students have experienced an increase or decrease in hours, a change in policy or increase in precaution, or a lost job, there's one constant: the coronavirus has had a hand in it.
"It's very hectic," Snow said, describing his own work experience. "It's [an] always changing experience. There's nothing you can never really get used to."
Leave a Comment
About the Contributors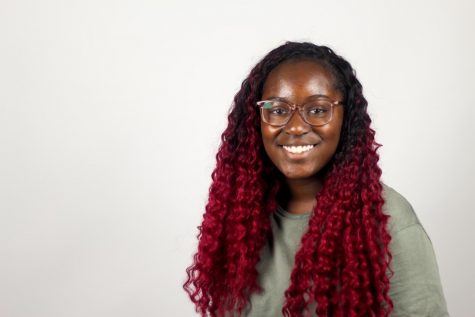 Suvwe Kokoricha, Staff Writer
Senior Suvwe Kokoricha was once the jack of all trades and master of none. She tried everything from soccer to painting lessons to spelling bees (you can...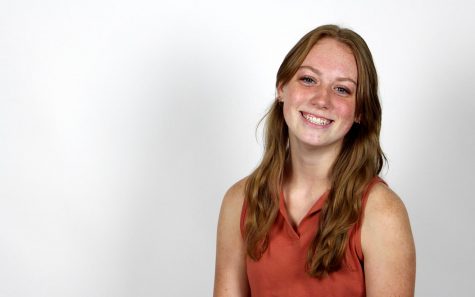 Jordan Ruppert, Graphic Designer
Going into her third year on staff, junior Jordan Ruppert is thrilled for this coming school year. When Jordan is not in the newsroom or at school you...