Monthly melodies: February
This month's musical highlights include Tame Impala, The Strokes, Royce da 5'9"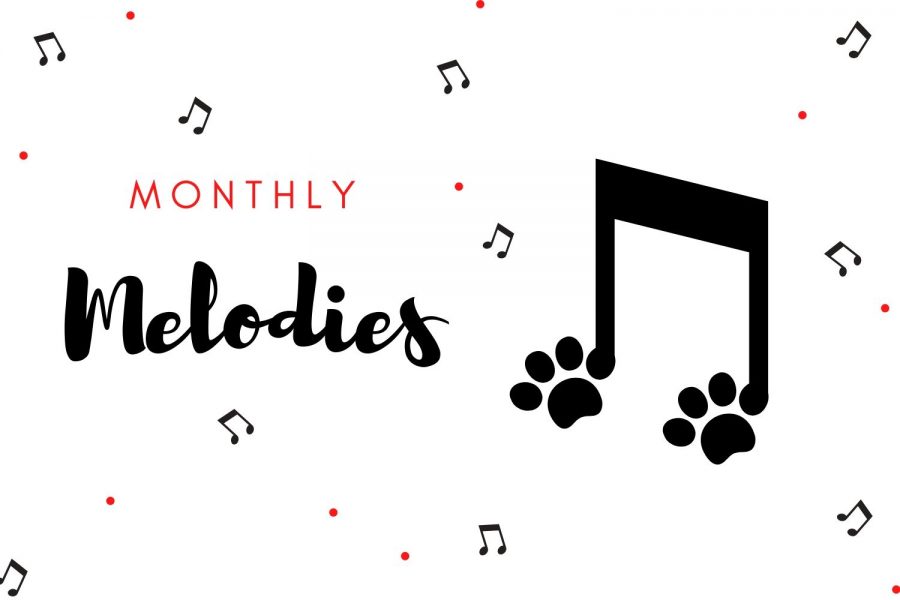 Editor's note: TRL's Riley O'Donnell begins the Monthly Melodies series to be posted at the end of each month. Readers can expect to find some of the most notable albums and singles that dropped in the last month that TRL did not cover with their own in-depth review.
Strokes Singles
The Strokes, despite not releasing their promised album, had a very busy month. In addition to hitting the primary campaign trail, the band released two promising singles from their upcoming album, "At the Door" and "Bad Decisions." While both tracks were impressive, "At the Door" is the standout between the two of them, with a bare, synth-focused instrumental, dynamic vocals from lead man Julian Casablancas, and an unusual song structure. "Bad Decisions" was an uptempo and enjoyable track, but "At the Door" represents a more innovative and minimalist sound in The Strokes' discography and makes me excited for their next record "The New Abnormal," which they will hopefully release a full version of in March.
"Bad Decisions" Rating: B+
 "At the Door" Rating: A
"The Allegory"
Veteran rapper Royce da 5'9" came out with his 16th solo album this month, and, unlike Lil Wayne and Eminem earlier this year, proved that hip hop stars of the early 2000s can still drop solid projects almost two decades later. "The Allegory" takes a more conscious approach than some of Royce's older work, covering topics such as systematic oppression, the financial extortion of African Americans, and cycles of violence in cities such as his hometown of Detroit. He ties it all together with short skits of him talking to his very young children about his take on these issues, driving home to the listener how kids in disadvantaged communities often have to grow up quicker than others. The production on the record is consistently interesting (and almost entirely produced by Royce himself), the lyrics are for the most part focused, and Royce flexes his raw MC skills on many verses with exciting rhyme structures and clean flows. It's not an outstanding record – it's a little bloated, some tracks clearly had lower effort put into them, and there are a few lines that are eyebrow raising, to say the least. Overall though, it's a solid rap album, and it's good to see Royce still succeeding this deep into his career.
Rating: B
"The Slow Rush"
Tame Impala, the popular indie-psychedelic rock band, also came out with a new album this month titled "The Slow Rush." There were lofty expectations for this record, as Tame Impala's last two albums, "Lonerism" and "Currents" were both critically acclaimed and commercially successful. "The Slow Rush" is not a bad album by any means, but it feels like it does not quite live up to expectations. The record is not nearly as dynamic or exciting as the band's previous projects and starts to get a little bit repetitive by the end. It still has great psychedelic elements throughout, and the production is pretty immersive on most tracks. However, the melodies fall short of the catchiness of tracks off of previous album "Lonerism." One cool detail about the album was that, for Spotify users, the album comes with some interesting annotations from the band about the storyline of the album. These annotations definitely add an interesting aspect to the listening experience "The Slow Rush" is a solid listen, especially the first time through, but it just doesn't have quite as many elements that will have listeners coming back to the record for replay value.
Rating: B-