Leopard Look: Laura Pikl
Hang on for a minute...we're trying to find some more stories you might like.
Laura Pikl started working as the leadership teacher and JV cheer coach for the second semester of the 2019-2020 year. Before coming here, Pikl taught middle school english in Oklahoma.
At a Glance
Favorite Color: Blue
Favorite Fast Food: Chick-fil-a 
Favorite TV show: The Office
Favorite High School Class: AP Literature
Looking Deeper
The Red Ledger: What do you think of the school so far?
Laura Pikl: I'm excited to be at Lovejoy and I love it so far. Everyone's been super helpful and welcoming–all the other teachers.
TRL: How did you first hear about this position at the school?
LP: I have family friends who work in the district, and when the position became open, one of them thought that I would be a good fit with my cheer background and recommended that I apply for the job.
TRL: What did you do before coming to the school?
LP: I taught English in Oklahoma at a middle school, and before that I went to OU.
TRL: What did you study at The University of Oklahoma?
LP: English language arts education–it's basically english literature meets secondary education, so I studied to be a high school English teacher.
TRL: So when did you move to Texas?
LP: I moved to Texas right before Christmas. I'm originally from here.
TRL: Were you planning on moving back or did you move back when you got the position?
LP: I was planning on moving back. I knew I wanted to come back to the area and then this job was more of a solidifier.
TRL: How did you get the leadership position here?
LP: I was looking for a job mid year and this one opened up. I was really excited for the opportunity to work at Lovejoy, I've heard great things about this school. I thought the cheer position sounded really fun too, and I thought that I had a good background in leadership and that the writing speeches component and that kind of thing could go along with my English background as well.
About the Writer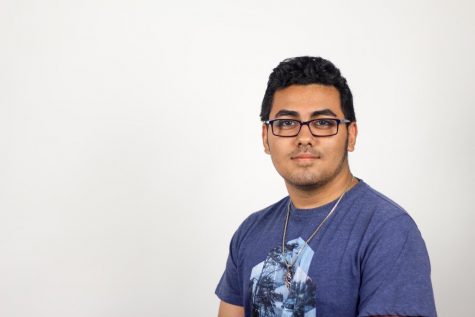 Daniel Khalil, Staff Writer
Sophomore Daniel Khalil is in his first year on the Red Ledger Staff, fifth year in band, and he is part of the LHS front ensemble. His hobbies include...