Leopard Look: Taylor Dismukes
Hang on for a minute...we're trying to find some more stories you might like.
Senior Taylor Dismukes has cheered since age 5 and has acted as the school's freshman captain, JV captain and varsity captain throughout high school. She concludes her cheerleading career this year as she will not cheer in college.
At a Glance
Favorite Netflix show: Criminal Minds
Favorite color: Pink
Favorite hobby: Sleeping
Favorite pre-cheer snack: Cheez-Its
Looking Deeper
The Red Ledger: How long have you been cheerleading? 
Taylor Dismukes: I have been cheering since I was 5 years old. I did competitive cheer until seventh grade, and then I joined the middle school cheer team.
TRL: How long have you been captain? 
TD: This is my first year as varsity captain, but when I was a freshman I was captain of the freshman team, and my sophomore year I was captain of the JV team.
TRL: What is required in order to become a captain?
TD: You have to show respect toward your coach and teammates. You have to be accountable for yourself and others on the team and you have to be responsible. I have to remember to remind the girls what needs to be done, what we need to look like for games, and the times we need to be there. I have to ask our coach all these things so I always have to be asking questions and keeping myself informed. I also have to keep the team in check. If there is fighting, I have to help resolve it and do whatever is best for the team.
TRL: As cheer captain how do you ensure the team collaborates? 
TD: I just make sure everyone is having a good time. If everyone is having a good time than everyone is nice and no one is fighting.Communication is key to having a strong team, so I try and keep our team talking and having a good time. For me, the most difficult times are when I feel like I'm being overlooked. For example, times where I want something, but others don't, are really hard because obviously, I want to do what I think, but others don't, so I just have to be aware that not everyone may like my idea.
TRL: Do you cheer for another team besides Lovejoy? 
TD: I do not. When I was in seventh grade I stopped cheering competitively. Since I was five, I have done cheer at multiple places, but I cheered the longest at Envy Cheer. I stopped in seventh grade because it was too much. Although I really loved it, I just didn't really have time for it anymore, and it destroyed my body.
TRL: What skills does the team practice to make sure that you are in sync? 
TD: We cheer over and over again. Our coach, Shelly Wiggins, makes us go through all the cheers until we get them all perfectly.
TRL: What does practice look like? 
TD: The first thing we do is stretch to warm up our bodies and to make sure that we don't get hurt during practice. Then it depends on what we are working on. Recently we have been working on our routines for our competition, so we would start with the cheer we are doing for that then move onto the fight song and band dance.
TRL: Do you have any mentors for cheer or people who support you? 
TD: My coach has always been a great supporter and friend. I think the person I look for support in most though is probably the co-captain, Olivia Porsch. She is always there to help me in any way I need and she is a great person to come to for problems because she has good mediating qualities.
TRL: How do you think cheer contributes to the spirit for the school?
TD: I think cheer had a lot to do with the rise in spirit this year. This year the cheer team brought back the dirty drum line. The boys did a great job with creating spirit in the student section, but I like to think that cheer had a lot to do with it as well.
TRL: What is one of your favorite team moments? 
TD: One of my favorite team moments happened at camp over the summer. It was one of our first times being together as a team, and we bonded really well. It was one of the last days at camp, and Olivia and I were walking out to the parking lot when one of the guest coaches walked up to us and told us that we are the best Varsity cheer teams they've seen from Lovejoy in a long time. I think hearing [that] helped our team become closer and stronger.
TRL: Have you and the team won any competitions recently? 
TD: We compete in one competition every year. It is the UIL State Competition for cheer. Last year we were one out of 20 finalists to make it to the finals. We ended up getting 16th place out of 60.
TRL: What do you enjoy most about cheerleading? 
TD: The friends I have met. I have been doing school cheer since the seventh grade, and the same with most of the seniors, so we have all been friends for a long time. Also, football games are so exciting and fun because our student section is really spirited.
TRL: Do you plan on cheering in college?
TD: I do not plan on cheering in college. Cheering in college is way harder than in high school, so I think it's best if I just stop here.
TRL: If you could say one thing to someone who does not know much about cheer, what would you say? 
TD: We do a lot more than just shake our pompoms.
About the Contributors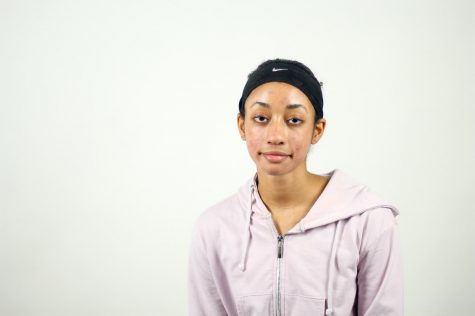 Lauren Gardner, Staff Writer
Lauren Gardner, a senior, dreamer, logophile, and artist, strongly believes in the importance of pursuing one's passions and evolving fully into who you...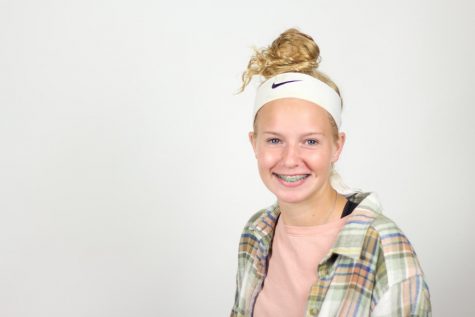 Jade Owens, Photographer
Freshman Jade Owens is often found on the softball field or in a batting cage. Jade eats, sleeps, and breathes softball. She loves all things sports and...