Leopard Look: Cassidy Fuller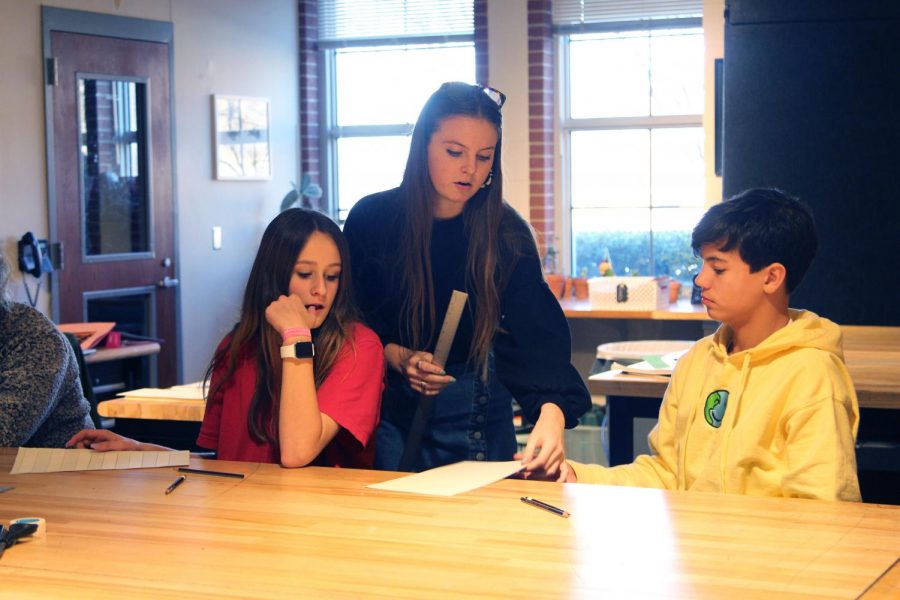 At a Glance
Classes: Art 1 and Advanced Art at Willow Springs and Art 1 at the high school
Favorite Color: Green 
Pets: French bulldog and pug named Bean  
Hobby: Stress baking, hiking 
Looking Deeper
The Red Ledger: What is your schedule like between the middle and high school? 
Cassidy Fuller: "I am the full-time teacher for Willows Springs and then I come over here during the middle of the day and I come to teach two classes at high school. I teach seventh and eighth grade at the middle school and all grades at the high school." 
TRL: Where are you from originally, and what made you come back to Lovejoy?
CF: I am from Austin, then attended Lovejoy High School when my family moved here. So I'm technically from here. Then I moved to Chicago to go to The Art Institute of Chicago. Then I was asked to come back. I applied, and here I am. 
TRL: What did you major in at The Art Institute of Chicago, and what did you learn from it?
CF:  My school doesn't really have majors. I obtained my Bachelor of  Fine Arts. It was mostly just like you have a fine arts degree. So I kind of incorporated a lot of different things. So it really helps me here where we're doing a lot of different materials and a lot of different things. So from drawing to sculpture, I feel like I have a good handle from the interdisciplinary side. 
TRL: What was it like coming back to your high school? 
CF: It was definitely an adjustment from coming from Austin and Chicago. Just the adjustment from different people coming back to where I went to high school where I grew up, and also having my brother be in the same school as I am. It's really strange because it is like a weird flashback. We shouldn't be in the same school at the same time. Yeah, it's a little weird but I feel like at this point I've adjusted. It's been really good so far. 
TRL: What do you like most about teaching art?
CF: I mean because I have my degree in art, and art is the thing that I love most in the world. I am an artist outside of school, I make art, and I'm a teacher. I just want people to be inspired or at least feel like they've learned something about their own creativity. 
TRL: What type of art do you do outside of school?
CF: I mostly do really large scale pastel drawings. I also have made furniture and do all sorts of other weird things. I also sell my art. I have a show in South Korea at the Siko Museum of Art and one in Chicago. 
TRL: Do you do anything around the Dallas area? 
CF: I haven't yet. I feel like I haven't quite gotten connected with the galleries or people that run galleries in Dallas. Most of my connections are in Chicago.
TRL: What is one thing that was difficult as you adjust? 
CF: I think the weirdest part isn't the coming back it's the teaching in the same room that I learned. I think that's been the weirdest part but Mr. Mac has been very nice because we share this room, so it's a little strange. He was my teacher, and now we work together. So I think that's probably the biggest adjustment is like, "Oh this room sort of belongs to me now."
About the Contributors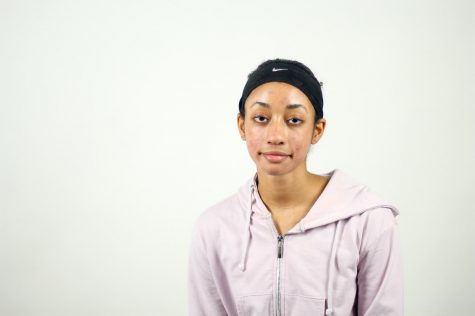 Lauren Gardner, Staff Writer
Lauren Gardner, a senior, dreamer, logophile, and artist, strongly believes in the importance of pursuing one's passions and evolving fully into who you...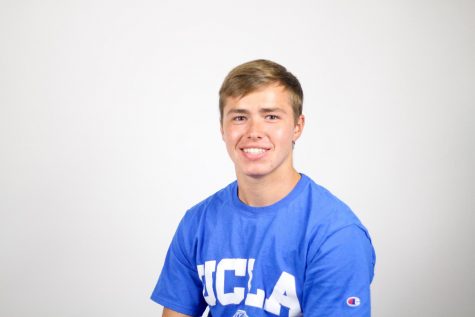 Cooper Meldrum, Photographer
Senior Cooper Meldrum is now in his second and final year with The Red Ledger where he will be a photographer. Outside of school, his hobbies include lacrosse...