Volleyball looks to keep rolling in round four
Marching on to the regional semifinals round in the State volleyball playoffs, the volleyball team (44-5) will be playing the Red Oak Hawks (35-10) on Friday at 7 p.m. Both teams won their last playoff match in five sets and will be looking to pick up a win to move on to the next round. 
"I am confident that if our girls play to their potential we can beat Red Oak," head coach Ryan Mitchell said. "[Red Oak} have very good outside hitters that try and dictate the game but we will work to slow them down a bit."
The team beat the Liberty Redhawks on Tuesday in a close matchup that ended 3-2, with the Leopards on top. The game went to the fifth set, where the Leopards sealed the victory. The win boosts Lovejoy's rank to third in the state, and 27th nationally. The fourth set ended 32-34, making the game one of the longest Lovejoy has ever played. 
"[It] was an incredible game versus. Liberty," Mitchell said. "Both teams came out swinging and played some awesome volleyball. The gym was packed with fans and created a great environment. We ended up winning the contest in five sets and each one was very close."
After defeating Liberty, the team will shift its focus towards their next matchup against Red Oak. Red Oak is currently ranked 54th in the state, but finished their district undefeated. The game is being played in a neutral ground, where Lovejoy has a neutral record of 25-4, and the Hawks have a neutral record of 17-6.
"We have our first practice today in preparation for Red Oak," Mitchell said. "We will watch film and create a game plan to try and beat them. This team has a lot of heart and even when they are against the wall, they fight and work hard."
Over the course of the season, Lovejoy has scored more kills than Red Oak has and has racked up more assists. The Hawks have tallied more blocks and digs. Junior Cecily Bramschremiber has led the attack this season for Lovejoy, scoring 31.8% of all kills, while the defense has been shored up by junior Lexie Collins, who has performed 53.9% of all blocks, and junior Callie Kemohah, who has tallied 78.9% of all digs.
About the Writer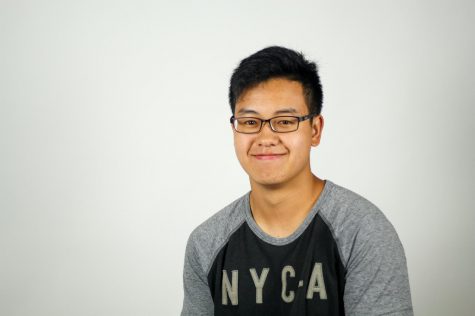 Ryan Wang, Staff Writer
After 17 years of investigative thinking, Junior Ryan Wang has come to the conclusion that his spirit animal is most definitely the coconut. Aside from...