As students walked through the halls on the first day of school, the varsity volleyball team was on a flight to the island of Oahu in Hawaii. The trip was from August 9th to the 15th. 
They attended the Ann Kang Invitational tournament. It is a preseason girls tournament that top high school varsity teams from across the United States participate in. It is one of the largest high school volleyball tournaments in the state of Hawaii. 
"We didn't do as good as we wanted to, but we definitely used this as a learning experience and I definitely do think we bonded as a team and learned new things [like] what not and what to do," senior Nathalia Rodriguez said. "It definitely helped us as a team and we learned how to fight diversity and play different teams we have never gone against before." 
Apart from the tournament, the team partook in a multitude of activities. They snorkeled, did beach yoga, watched fireworks, visited pearl harbor, hung out on the beach and went to a Lūʻau.  
"My favorite memory of the trip has to be swimming with turtles, they were so cool to watch and see them come up for air," sophomore Skylar Jackson said.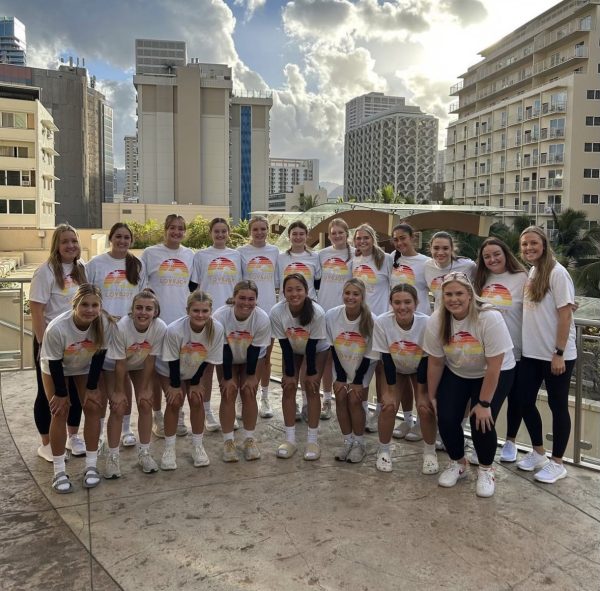 The trip was made possible because of the meticulous planning carried out by coaches, parents and the booster club. This resulted in four coaches, the entirety of the varsity team and a few parents being able to go. 
"All of our awesome coaches and player parents spent months preparing and planning this trip," senior Caroline Collins said. "Credits to them because they made it the best experience!"
This trip also provided a unique opportunity for team bonding. For five days, the girls traveled, roomed and went sightseeing as a group. 
"I think the coaches did a good job with mixing us with different people," Rodriguez said. "We were split into different rooms and she put us with people we don't really talk with. So it really helped getting to know different people. I think it really helped me get closer with my teammates."