Leopard Look: Maddi Rumsey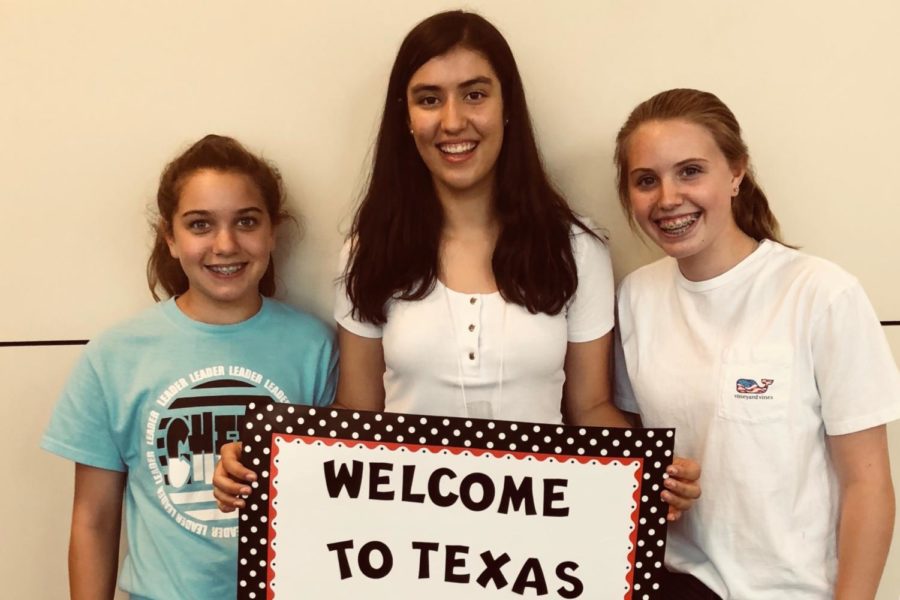 Freshman Maddi Rumsey and her family is hosting sophomore Isabel Martinez, an exchange student from Spain.
At A Glance
Favorite fast food: Chick-fil-A
A song that makes you sad: 'Beautiful Crazy' by Luke Combs
A sport you love to watch: Basketball
Jeans or sweatpants: Jeans
Favorite clothes shop: Adidas
Least favorite food: Oranges
Looking Deeper
The Red Ledger: Why did your family decide to host an exchange student, and why did you choose her among all the other exchange students?
Maddi Rumsey: Someone on Facebook asked us if we were gluten-free and we would like to host one and then we discussed as a family. We thought it would have been cool because she is gluten-free like us, and she also seemed athletic and with a cool personality from what we saw on her Instagram.
TRL: How was meeting her for the first time?
MR: It was strange, because it's weird for me to hear someone from an another place speaking English, but it was also cool because I knew she was kind of going to be my sister for a year.
TRL: How are you enjoying having an exchange student?
MR: It is really great. It is giving me a lot of experiences and the point of view from another country. She is also helping me with Spanish and that's cool.
TRL: What is one of the things that you enjoy doing with her the most?
MR: Probably playing basketball, we play in the same team so it's fun.
TRL: What kinds of activities does your family do together?
MR: We go to Six Flags, we eat dinner out, and we go to concerts. We are always doing things together as a family.
TRL: How do you think she fits in your family?
MR: She fits really good. She actually feels like an another sister to me.
TRL: What is one thing that you've learned about her culture?
MR: In Spain they are more relaxed and everything is closer so they don't have to rush as much as we do here.
TRL: What is something that has changed in your life since Isabel came to live with you?
MR: The way we do things. Instead of being bored we have a lot of things to do and to experience since she hasn't ever been here.
TRL: What is one of the best memories that you share with her.
MR: Probably just her getting off the plane and actually getting to meet me.