A stage to serve
Freshman assists special needs students in local theatre program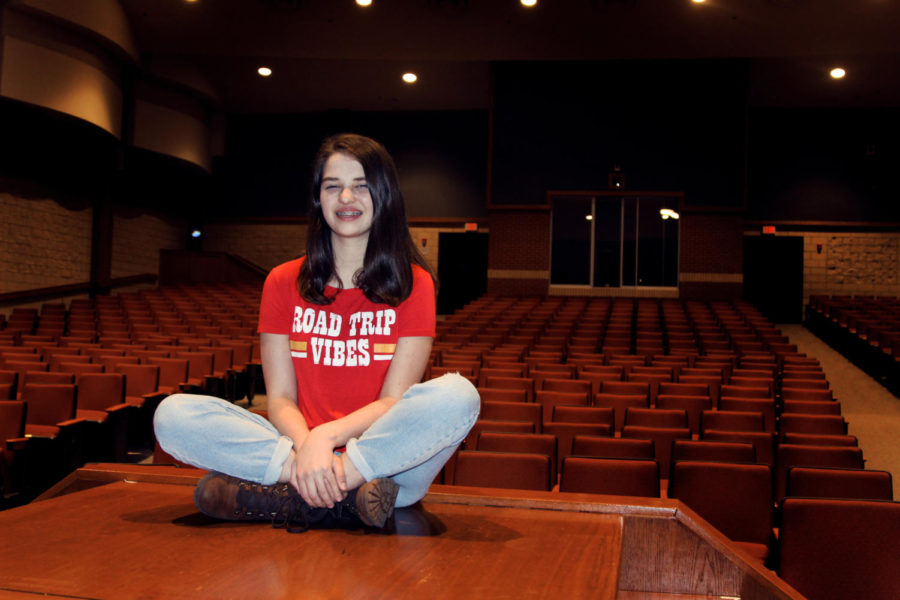 Laughter and blissful smiles filled the theater room.
Volunteers help actors, guiding them through the motions and giving gentle corrections.
Students recite lines with dedicated emotions as the actors rehearsed with their "buddy" volunteer.
Freshman Kendall Hartness spent her days after school in this setting. She assisted theatre lovers with disabilities at North Texas Performing Arts.
"It combined both of my favorite things," Hartness said. "I heard about it and thought it was just such a cool opportunity and I loved that they're doing this. It was really cool to see that I got to help kids that have the same passion as I do."
Hartness started acting with NTPA in sixth grade and volunteered for their Starcatchers program in middle school. This program began as a therapeutic drama class in the early 1990s and is designed specifically for children and adults with special needs.
"I hope this program has an environment that encourages empathy, fosters community and promotes creativity," Starcatchers program director Gabby Banzon said. "[Participants' ages range from] 8 and up. We don't put a top age limit because most programs stop at 18, and we find that everyone can benefit from the therapeutic arts."
Every person in the Starcatchers program are paired with a "buddy," a volunteer that specifically works with them. The volunteers are people in other NTPA's programs.
"My favorite part of this program was getting to build friendships with these people," Hartness said. "What will happen is there's this group of girls that I'm friends with that were my buddies. When I'm in a show, they'll see it on Instagram and come see it, or I go to theirs. It's so cool that it's not just like I work there. We're friends and we go to each other's shows. I love that I create friendships with these kids."
While working on the shows, the volunteers had to face obstacles with their buddies. NTPA holds classes for the volunteers to learn how help the buddies whenever they get overwhelmed.
"There's certain ways to [help them] cope when they get upset or anxious," Hartness said. "One time my buddy was very riled up so I just had to go and take a walk with them and talk to them. This certain buddy loves Star Wars, so I talked to him about his new Star Wars video game. There's different situations where you just need to let them go and be like 'it's ok' and walk away from the situation."
Hartness said she believes she has become more mature through volunteering for this program.
"Since [volunteers] are interns, you definitely have to be more aware of them than you are yourself," Hartness said. "You can't be so focused on yourself. You have to be focused on them and helping them. I feel like it made me less selfish, and I wouldn't think of myself as much."
"Annie," "The Lion King," "Moana," and the Summer Show Tunes are shows Hartness assisted with. She finds joy working with the Starcatchers that she "can't find anywhere else."
"One thing that I love is that they're so carefree," Hartness said. "They're just here to have fun and be happy and there's no drama with them. My heart is just happy when I'm working with these people. I know that's a very bland answer, but I just feel so happy working with them."
About the Writer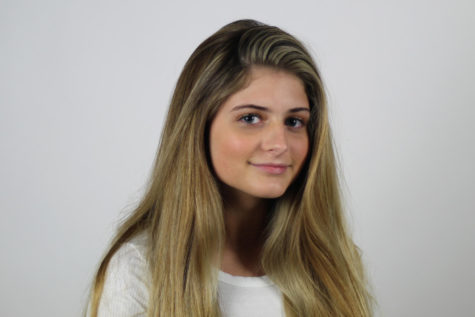 Hannah D'Iorio, Staff Writer
Junior Hannah D'Iorio is ecstatic about her fifth year in journalism. People who knew her in the previous years would probably say that she often sees...