Swim and dive shatters school records at state
The swim and dive teams set 10 new school records at the state meet in Austin. The girls swim team finished 11th overall, and the boys team checked in at ninth overall.
Head coach Matt Franks said he was very pleased with his teams' performances and has high expectations for the future of the program.
"This team has set the standard that all future teams will be held to. The excitement and fast swimming that we have enjoyed throughout the season will undoubtedly help keep us motivated to set goals for even more success in the future."
Among the Leopards' top finishers was junior Jed Jones, who finished in first place in the 200 IM and third in the 500 freestyle.
"It's just really nice to be able to bring home medals for the Lovejoy Leopards," Jones said. "The training for swim is very difficult, but in the end, it's worth it, especially when you get to share that success with your teammates."
Franks hinted that the future is bright for both the boys and girls teams.
"This team was very special," Franks said, "and we have many point scorers from regionals and state returning next year."
Leave a Comment
About the Writer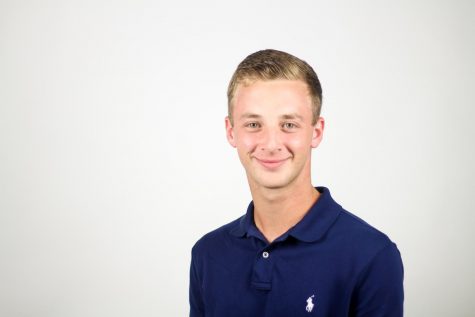 Benjamin Nopper, Section Editor
After joining staff and becoming an editor his sophomore year, Benjamin Nopper is enthusiastic to spend his senior year in the newsroom he considers...