Leopard Look: Evie McGowan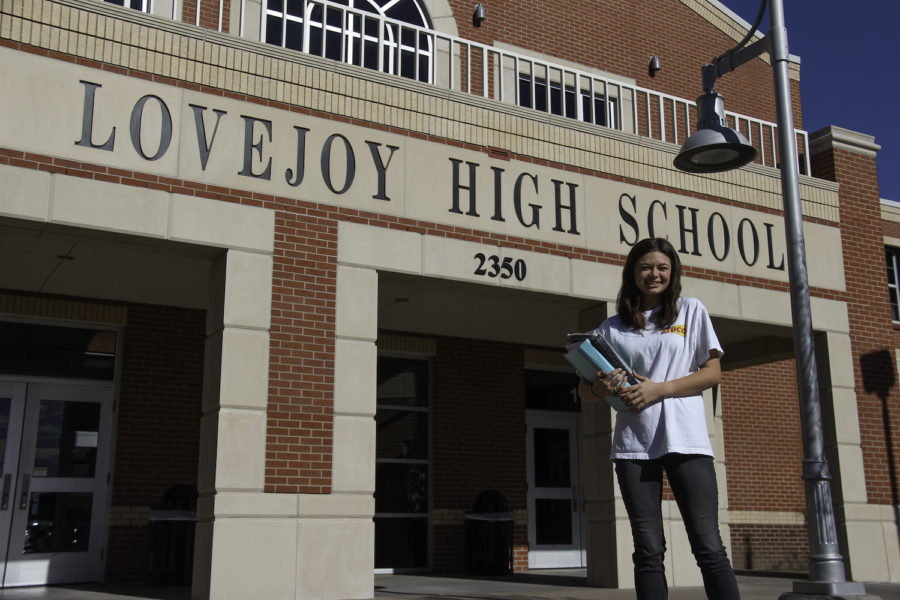 At a Glance
Favorite movie: Star Wars
Something you can't live without: My family
Favorite sport to watch: Volleyball
Number of siblings: Two
Favorite holiday: Fourth of July
Looking Deeper
The Red Ledger: What activities are you involved in at school?
Evie Mcgowan: I am in the student council and I also run in cross country.
TRL: Other than your time, what do you sacrifice for these extra curriculars?
EM: I give a lot of work and energy into the extracurriculars. I can use that energy to study or work on a project, but I choose to use it for helping the school.
TRL: What have been your greatest challenges academically?
EM: Doing these extra curriculars make you busy and take a lot of time, so instead of working on homework at home for my core classes, i'm staying at school after hours for running or planning.
TRL: Who have been your greatest inspirations and supporters?
EM: My family has always supported my choices for school and sometimes even helped me with student council. My teammates have also really inspired me to keep moving forward while running.
TRL: Do you expect to continue these activities after you graduate high school?
EM: Yeah I plan on doing student council for the college that I go to.
TRL: What do you think is the most impacting activity you participate in?
EM: Probably student council because we help out by planning events here for the school along with themes.
TRL: How do you think these activities right now will affect you in the long term?
EM: I think they'll give me experience for my future, like college and my career.