Swim and dive to send competitors to TISCA
The swim and dive teams are scheduled to send competitors to the 5A TISCA meet on Dec. 7 and 8 at the Frisco ISD natatorium. Prelims will be held on Friday and finals on Saturday.
Swimmer Jakob Feldman said he has a lot of confidence in himself and his team going into this weekend's meet.
"I think we will do really well," Feldman said. "We are coming at the swim meet harder then we have any other year. We have the most people going that we've had in a long time, and hopefully that, along with the momentum we have gained from the last meet, will inspire the team to push even harder."
On Nov. 17 at the Lonestar Classic, seven school records were broken. Records were broken by Jed Jones (three), Eason Jones (two), and two relays by Feldman, Jed Jones, Max Mueth, and James Vaughn.
Junior Jed Jones swam a 4:41.86 on the 500 freestyle. On his second time on the same event, he swam a 4:37.75, beating his individual record and the school record twice in one meet. On the 200 IM, he beat the school record with a time of 1:51.36.
Freshman Eason Jones beat the school record on the 100 backstroke twice at the Lonestar event. The first time she swam was a 59.07, which she followed up with a time of 57.64.
The relay team consisting of Feldman, Jones, Mueth and Vaughn combined to beat the school records on both the 200 freestyle relay and the 400 freestyle relay. Those times included a 1:30.73 on the 200 freestyle; and a 3:16.49 on the 400 freestyle.
Correction: A previous version of this story contained incorrect information about the location and format of this meet. This story has been updated with the correct information. The Red Ledger regrets these errors.
Leave a Comment
About the Contributors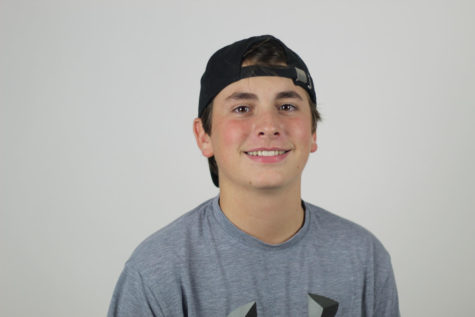 Drew Gager, Staff Writer
During his first year with The Red Ledger, sophomore Drew Gager will contribute as a staff writer. His hobbies include golfing and playing video games....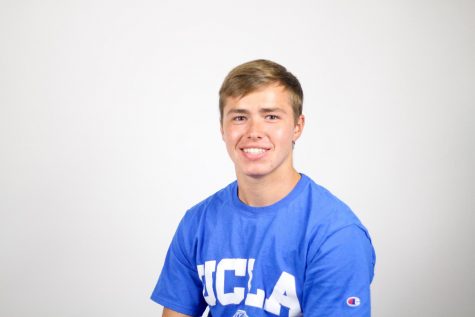 Cooper Meldrum, Photographer
Senior Cooper Meldrum is now in his second and final year with The Red Ledger where he will be a photographer. Outside of school, his hobbies include lacrosse...