Swim and dive seeks to snap losing skid in Dallas Cup
After two consecutive losses, the swim teams will look to get back on track at the Dallas Cup meet on Friday at the Tom Muehlenbeck Recreation Center at 10 a.m.
Even though the Leopards boys and girls team lost to Highland Park in their most recent meet, swimmer Alex Burns said she believes the team will improve and have another chance to defeat the Scots later in the season.
"Both our girls and boys teams lost, but they're a tough team," Burns said. "We held up a fight and now we're getting ready to swim against them again at districts."
Swimmer Jacob Feldman said he is optimistic about the result of the Highland Park meet, regardless of the outcome.
"The Highland Park meet went really well," Feldman said. "Everyone swam great and people got some best times there. We were really close to beating them, which is amazing because they are back to back state champions. I think we are going to do really well at the tri-meet. The team has had a lot of momentum from the past few meets, and hopefully we can keep it going."
In spite of the boys and girls swim teams' shortcomings in the meet, diver Ana Laura Faoro placed first in the 1m diving competition.
"The meet went great," Faoro said. "The support I get from swimmers is amazing. They are always there to cheer me on. I definitely believe it encourages me and pushes me to do my best."
Burns had different thoughts on the team's overall performance.
"The tri-meet went OK, as a team we didn't do our best," Burns said. "Allen is a tough team to beat but we held up a fight."
About the Writer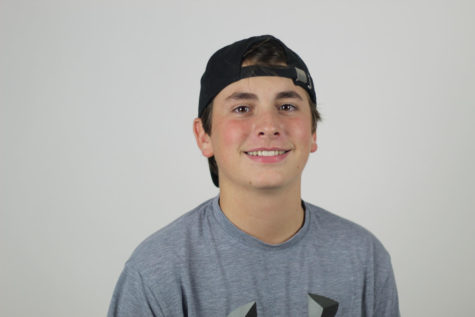 Drew Gager, Staff Writer
During his first year with The Red Ledger, sophomore Drew Gager will contribute as a staff writer. His hobbies include golfing and playing video games....