Cross country boys and girls win district championships
The boys cross country team took its first steps toward a third consecutive state championship yesterday by winning the Class 5A District 10 championship at Myers Park in McKinney. The girls team also won the district team championship.
For the boys, the team dominated the field by taking the top six places and earning a perfect score of 15 points. McKinney North was second with 50 points on the course muddy after recent storms.
"Our boys ran well considering the conditions of the weather and soft footing of the course," head coach Logan Kelly said.
Junior Will Muirhead finished first overall for the boys with a time of 17:14, followed by junior Brady Laboret at 17:23, and taking third place was senior Brett Pedersen at 17:46.
As a team, the girls finished with 25 points outpacing McKinney North with 40. Senior Carson Hockersmith took second overall for the girls finishing with a time of 21:20. Following Hockersmith was sophomore Amelia Carothers with a time of 21:21.
"The race today went well, the girls were excited to get first and beat Mckinney North," senior Carson Hockersmith said. "For regionals there are a lot of good teams that will be there, so for the girls it will be important to show up and compete on race day to qualify for the state meet."
Usually, the Leopards get a chance to run their home race, the Lovejoy Fall Festival, at Myers Park each year, giving the team some extra experience on the district course. But this year's Fall Festival was cancelled due to rain. Next up for both teams' qualifiers will be the regional meet on Oct. 22 at Grand Prairie.
"Heading into the regional meet we are all just focusing on running fast and hoping for some decent weather," Muirhead said.
Leave a Comment
About the Writer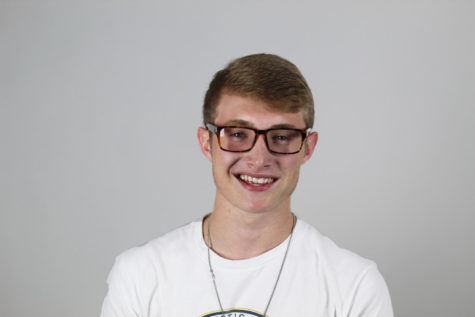 Joe Vastano, Staff Writer
Joe Vastano is your average Joe. He is a senior who really likes sports, fishing, and running. Texas A&M is his favorite college, so he cheers for...