Review: 'Searching' includes complex characters and realistic mystery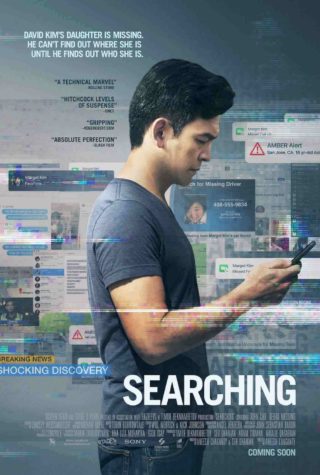 After many underwhelming found footage movies throughout the early 2010s, "Searching" finally delivers a film that utilizes the format in a creative and interesting way. "Searching" combines the computer perspective gimmick from "Unfriended," with the storyline of "Gone Girl" to create a film with the ability to surprise and intrigue audiences.
The film at its core is a mystery. After Margot Kim (Michelle La) goes missing, her father David Kim (John Cho), along with the help of police detective, Rosemary Vick (Debra Messing), investigates her disappearance by scouring all of Margot's various social media accounts to uncover the truth. It might seem like a tired plot, but the found footage element gives it a fresh feel. The entire movie is taken from the perspective of various laptops, computers, and websites but still manages to tell a cohesive and clever story with a stellar performance from Cho.
Cho has come a long way from starring in stoner comedies like the "Harold & Kumar" and "American Pie" series. As the uneasy father David Kim, Cho gets a chance to display extreme anxiety and patterns of mistrustful behavior. Debra Messing is also a fine addition to film as her presence isn't too distracting, unlike actors that stick out in thrillers such as Tyler Perry in "Gone Girl." Her character is very complex unlike most characters in mystery/thrillers as she acts like a straight-laced police detective who deep down has something disturbing her .
The film accurately portrays how a community would react if a high school student went missing. People help by joining search parties and people who didn't even know Margot manage to make the situation about themselves by lying about their relationship to her to get attention from the public. Audiences get the sense that this film could've happened, adding more tension and drama to overall story.
As stated before, the film is ultimately a mystery. There are so many setups and payoffs that intertwine superbly to the overall narrative. The ending features some of the best plot twists of the last two decades rivaling those of "Unbreakable" or "Shutter Island."
"Searching" is definitely one of the best thrillers of the year even though the entire film takes place on a computer screen. If you are tired of the found footage gimmick because of the "Paranormal Activity" franchise or any other exorcism movie made in the 2010s, then "Searching" is definitely a film worth giving a try for the story and performances alone.
Rating: A
About the Contributor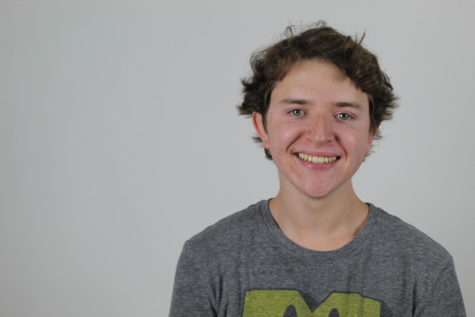 Grant Vogel, Staff Writer
Grant Vogel will spend his senior year as a first-time staff writer with The Red Ledger. During his junior year, he wrote his first three movie reviews...