Library gains new media specialist Heather Barr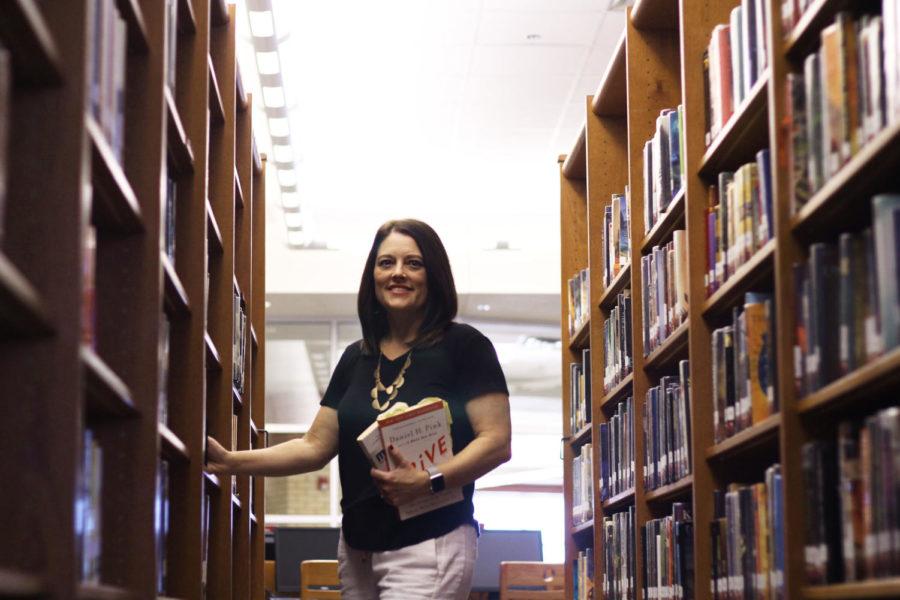 When Heather Barr was a teacher at her previous schools, she teamed up with librarians. They formed relationships which inspired her to take a risk and attempt a different position in the education system. After working most recently at McKinney ISD as a part-time media resource specialist and AP Psychology teacher, Barr is now the new library media specialist at the high school.
Barr said she had not thought about being a librarian until her previous mentors proposed the idea to her while she was a teacher. She said she now aspires to create a full circle moment by working alongside teachers here–just like her former librarians did for her when she was in the classroom.
"I really noticed the benefit of working as a teacher with a librarian," Barr said. "It elevated and transformed my teaching and how I thought about the classroom."
The increasing presence of technology for librarians made the job more attractive to Barr.
"I really love educational technology," Barr said. "As librarianship has evolved to be more techy, it has become a better fit for me."
After initially working in the culinary field as a professional chef and food stylist in New York, Barr made the transition to education almost 20 years ago.
"The thing I love most about being a library media specialist is solving problems all day long," Barr said. "I also really enjoy not knowing what new challenges each day will bring and the guarantee that I will learn something new."
Library tech assistant Janet Tillman said she works well with Barr, and added that Barr has taken on her new roles well. With the addition of a new staff member, the library has gone through a minor decor renovation. Many of the posters have been taken down, and the furniture has been rearranged to mimic a college-style library.
"I switched the lower tables with the high tops," Barr said. "So if you notice when you are in here in the mornings the lower tables is the working area and the high tops is the social area. We're going to be using the maker-space for breakouts, escape rooms, and a collaboration space. I'm getting an airplayer in there so students and teachers can play from any device what's on their screen."
Barr has tried to make different nooks where students can sit, charge their devices and relax. She's been trying to divide up different spaces for different uses.
"She does have some changes she's made to the physical appearance to the library," Tillman said. "You know each person has to put their stamp on what they're doing."
Leave a Comment
About the Writer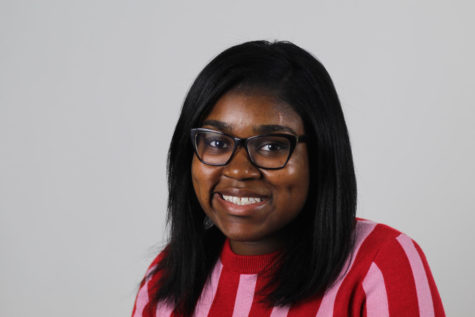 Nnenna Nchege, Staff Writer
Senior Nnenna Nchege is entering her second and final year on The Red Ledger staff. As Nnenna prepares to end her journey at Lovejoy, she is proud to spend...