Volleyball travels to take on rival Prosper
With the sting of last season's elimination from the regional finals at the hands of the Prosper Eagles (17-8) still in mind, the volleyball team (26-5) will seek revenge on the road tonight at 5:30 p.m.
"I'm expecting a good match," head coach Jason Nicholson said. "Anytime you go over to Prosper to play, you're going to get a [raucous] crowd. That makes it interesting, especially with some young kids [on the team]. I'll be anxious to see how they respond to an environment like that. I think it's definitely a match we have a chance to win if we come out and play like we have been over the last couple of weeks."
The team is currently ranked fourth in the state and seventh in the nation, as well as the being the number one ranked team in Class 5A according to the Texas High School Girls Coaches Association.
"To be honest with you, [these kinds of numbers] are a little surprising," Nicholson said. "Our goal was not necessarily to do as well as we have, but just to be competitive and learn and grow. We're hitting our stride a little prematurely, but that's a good thing."
After a second place finish in the Northwest ISD tournament and a 3-0 win versus Hebron (13-12) on Tuesday, the Leopards are on a dominant early season run.
"We're playing really good, high-level volleyball right now," Nicholson said. "Last night [verus Hebron] we came out and got on them early and really pressured them [in set one and two]. By set three, you could tell by the score it was obviously a lot more competitive. We allowed them to make it an interesting set, but we were able to fight our way out and come out with a win 30-28 in set three to close the deal. It was a good match."
The Leopards have faced several other top-ranked teams in the last couple of weeks, including a 2-1 loss to Byron Nelson (25-1), the number one ranked team in the nation. The tough schedule continues with Prosper tonight and McKinney Boyd (23-5) on Tuesday, ranked 12th and 8th in the state, respectively.
"[Playing against the top teams in the state] has been challenging, but it's tested us to see what we are capable of," Nicholson said. "There's still a ton of things that we need to improve on and a bunch of areas we need to continue to grow, but we're building some confidence and feeling good about ourselves as we get closer to district play."
Senior outside hitter Madison Waters said she is confident in her team's abilities heading into tonight's match.
"This last weekend was some of the best we have played so far, so we are very optimistic that we will be able to compete with Prosper this Friday," Waters said. "They have typically been a similar team as us in terms of matchups, so we are eager to see how we will play against them this year, especially with them coming off of a state championship season."
Leave a Comment
About the Contributor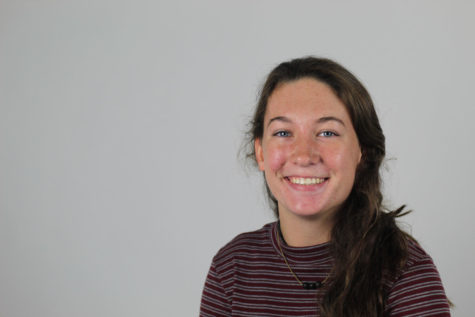 Alexis Russell, Staff Writer
Alexis Russell is a senior this year, and it is her second year on staff. She mostly writes about sports, including volleyball, basketball, and baseball....