Leopard Look: Janet Richardson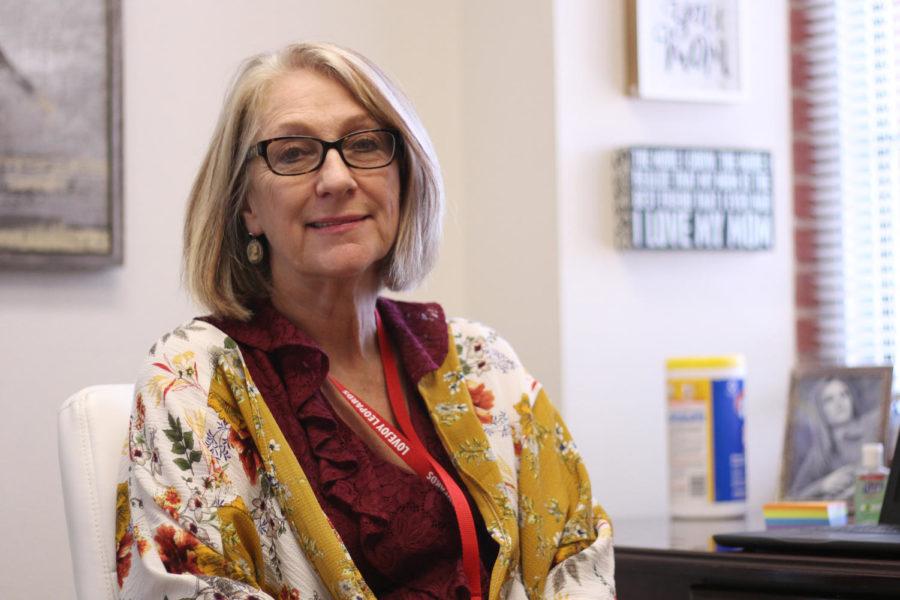 In the counselor suite upstairs in D-hall, new counselor Janet Richardson is settling into life as a Leopard and her role as an aid for students with last names beginning with L-Pa.
At a Glance:
Favorite classic movie: Casablanca
Favorite food: Chocolate cake
Favorite sport: College football
Favorite holiday: Christmas
Least favorite animal: Snake
Looking Deeper:
The Red Ledger: What school did you come from? What was your role there?
Janet Richardson: I have been a school counselor in Oklahoma all the way from elementary to high school. But I just came from a private practice in Plano. That's what I've been doing for the last three years.
TRL: What is your role now as a counselor at Lovejoy?
JR: I am a counselor and also the IMPACT counselor. So if there are some students who are having some social and emotional needs above and beyond what their normal counselor would help them with, then they would come here, and we would work out some issues.
TRL: What are you most excited about as a new counselor at Lovejoy?
JR: Just meeting new people and learning all the nuances of the school and learning about what Lovejoy has to offer.
TRL: What is your favorite part about being a counselor?
JR: I love working with the students. Just getting to know them and being able to help them solve problems.
TRL: How long have you been working in the school system?
JR: I started working in the school system in 1981, right out of college. I've been a certified teacher for a very long time. I got my LPC in 1997 so I've worked in both an outpatient clinic as well as a school counselor.
TRL: Can you tell us a little bit about your family? Outside of work, what does your life mostly consist of?
JR: My husband and I have been married for 23 years. I have a daughter whose name is Sarah who has a son named Jeremy. Outside of work my life mostly consists of my family. Spending time with them is very important to me. My husband, daughter, and grandson are my only family here in Texas.
TRL: What is some of the best advice you can give students struggling with emotional problems?
JR: To get help. To be able to talk about it and open up, because if we don't let out our feelings, we are going to act them out. The best way is to find someone that you can talk with: a school counselor, parent or adult, even a friend, but [find] someone to talk to get those emotions out and don't hold them in.
About the Writer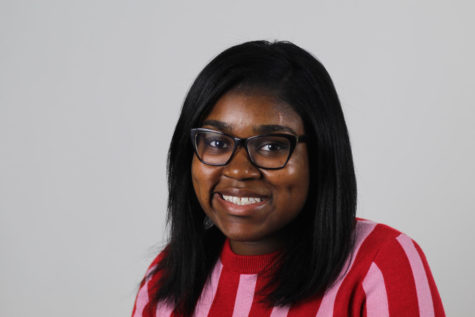 Nnenna Nchege, Staff Writer
Senior Nnenna Nchege is entering her second and final year on The Red Ledger staff. As Nnenna prepares to end her journey at Lovejoy, she is proud to spend...