Choir to perform Pop Show 'Soundtrack of Our Lives'
Hang on for a minute...we're trying to find some more stories you might like.
Choir's annual pop show will take place this Friday and Saturday from 7-8:30 p.m.
"It's a good way to end the year," choir director Cathy Koziatek said. "It's important that our students have a knowledge of all types of music, not just classical music, but pop music and jazz. [The students] love it. It's their favorite part of the year."
All of the choir classes participate and many students will perform solos.
"We always sing the song Lonesome Road at the end of Pop Show," junior Aubrie Shinedling said. "When you're a senior, it's like your last time getting to sing it. I enjoy it because it's a tradition."
The 2018 theme for Pop Show is Soundtrack of Our Lives. A wide variety of pieces will be performed, including "The Greatest Show" from The Greatest Showman, "Upside Down" by Jack Johnson, and "Let's Hear It For the Boys" from Footloose, among many others.
"My favorite part of preparing for Pop Show is probably the variety of music that we get to sing," senior Noah Johnson said. "You get a lot of branching out. You get ballads and some hype songs that individuals and choirs get to perform. It's a blend of different styles."
Pop Show also marks the seniors' last performance.
"I'm ready to go," Johnson said. "It's sad that it's the end, but it feels like a fitting conclusion."

About the Writer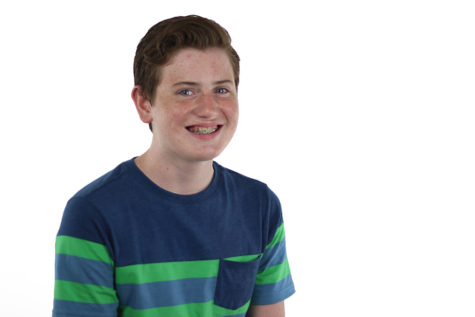 Jack Marsden, TRL Reporter
Freshman, writer, student, journalist. Jack Marsden is new to The Red Ledger staff. He joined the newspaper in seventh grade and loved the program from...