Leopard Look: Katie Strand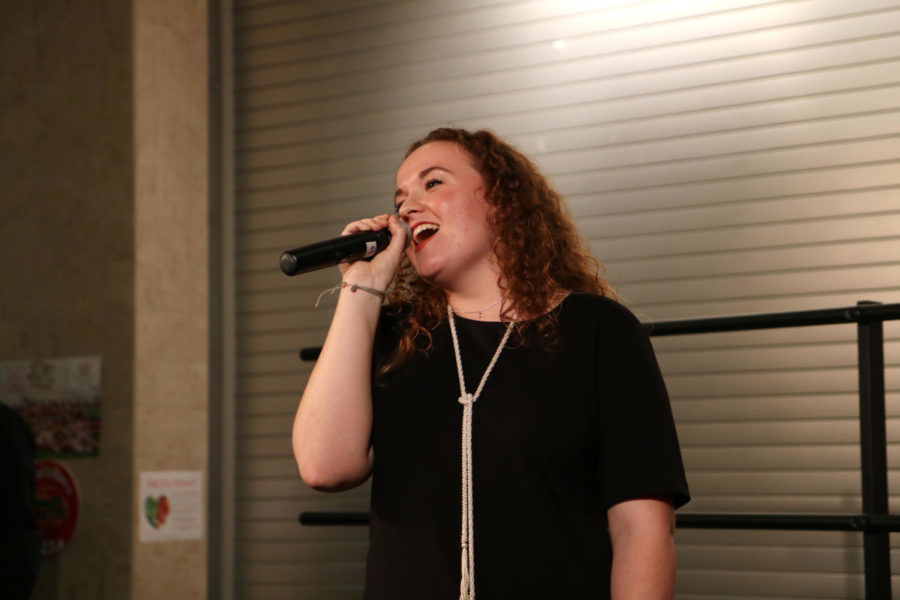 Look in the choir room, the auditorium, or any practice room, and she will be there. Senior Katie Strand has dedicated the last four years to music, and plans to continue her love of music in the future as she furthers her education.
At a glance:
Favorite movie: Mamma Mia!
Favorite genre of music: Alternative indie folk
Favorite instrument: Guitar
Least favorite Disney movie: Bedknobs and Broomsticks
Favorite book: The Storyteller by Jodi Picoult
Favorite composer: Eric Whitacre
Looking Deeper:
The Red Ledger: What is your greatest passion?
Katie Strand: Music is my greatest passion. I like the effect that music has on people in different ways. It can heal, entertain, and it has a positive effect on people.
TRL: How long have you been involved in music?
KS: I have been involved in music for about 13 years. It takes up a big portion of my life. When I get home, I practice for choir, my guitar, for auditions. I listen to the radio; it's really a big part of my life. Music is everywhere. I'm constantly singing in my head and sometimes out loud. It plays an integral part of keeping me sane in the scope of high school.
TRL: What are you doing after high school?
KS: I plan to attend Belmont University. I hope to double major in music business and vocal performance with a minor in spanish. I also plan to go on multiple mission trips throughout my college career and hopefully study abroad.
TRL: What influenced you to choose music?
KS: My elementary school teacher first got me into music, and I joined choir in the fourth grade, and ever since then I loved it. I started taking guitar lessons since the second grade, so really I've been involved in music as long as I can remember.
TRL: Have any teachers acted as a mentor for you?
KS: I think the two most influential teachers have been Mr. Dame and Ms. Koziatek my junior year. They helped me grow as a musician during the all-state process. I think it's the most I've grown all four years of high school.
TRL: What awards and recognition have you earned in music?
KS: Every year since the sixth grade, I have won the Leopard award from my directors at the end of the year awards ceremony. I have won three superior ratings for solo contests, and four superior ratings for ensemble contests. I have made the region choir for all four years and made pre-area and area two years in a row. I have received the title of an all-state musician for the past two years.
TRL: What does all-state mean to you?
KS: Overall all-state was one of the coolest experiences of my life. It starts over the summer, and for nine months you put your all into making the music the best it can be for each audition. Not only is it cool to be recognized for being good at something, but the whole process changes you as a person. It makes you more hardworking and dedicated to something. It made me the person I want to be, and that means more to me than any award or recognition.
About the Contributor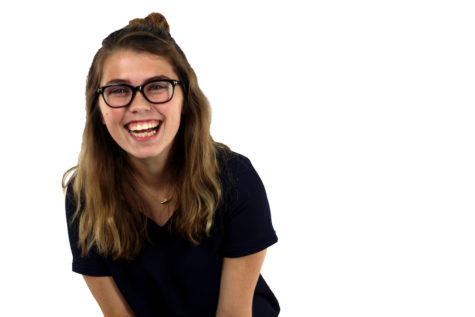 Katie Bardwell, TRL Reporter
Katie Bardwell is a senior, and this is her first year on The Red Ledger staff. She is excited to finally test out the waters of journalism. Katie has...