The Deen of Southern cuisine
Celebrity chef Paula Deen sits down with TRL to talk food and Fairview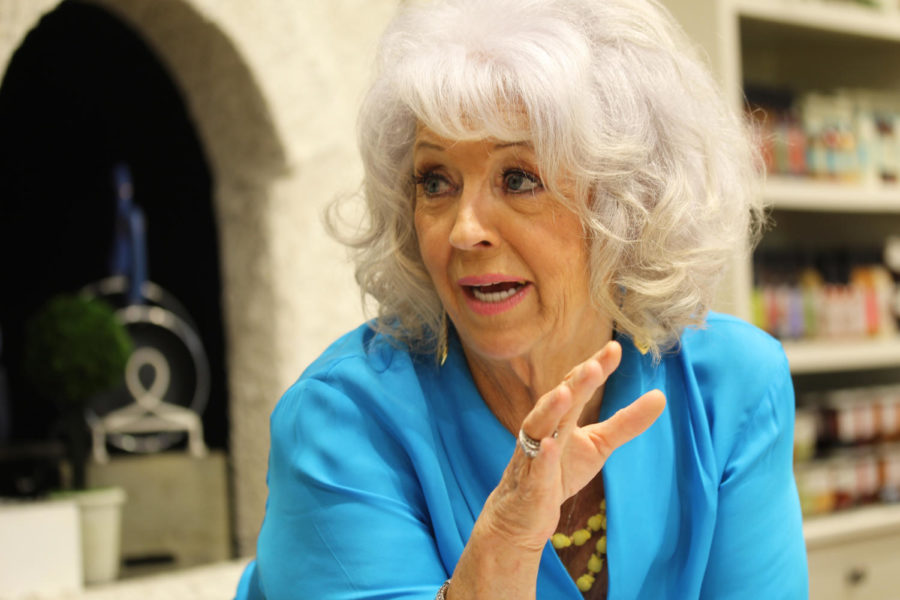 After its opening in March, celebrity chef Paula Deen visited her new restaurant, Paula Deen's Family Kitchen, to meet with fans and foodies alike. TRL's Nnenna Nchege had the opportunity to chat with the Southern cook about all things food and Fairview.
The Red Ledger: What drew you/your team to the Fairview area? Why not any other of the larger cities surrounding Dallas?
Paula Deen: Well honey, I've always felt a real strong kinship with the people in Texas. I love Texans. They remind me of my hometown people, the kind of people I grew up with. It was just a burning desire to be here in Texas.
TRL: How has the role of media changed the way people few food or cooking? Do you think it's positive or negative?
PD: I think they've had a lot to do with it, especially when they started carrying networks that dealt just with food. It peaked an interest in people because there is a lot of food out there, and for people looking for unusual and different things that they want to try, TV [has] certainly made that possible for people to just see it and find out where it is.
TRL: When was the last time you cooked for yourself?
PD: Let's see, I've been doing photoshoots for my magazines for the last four days, so probably the day before my first shoot.
TRL: Are there any food trends that you like or any that you wish would go away forever?
PD: I have never been into trendy food. The food that I serve is not trendy. It's Grandma's cooking. And Grandma's cooking and just the cooking women do throughout America in homes, will never go away. Never. I'm just not a trendy food person. It wouldn't hurt me if all the trendy food went away.
TRL: How do you feel about the minute-long food videos on social media?
PD: I enjoy those. I love seeing those videos, and of course, they have them so condensed, but I find them very interesting, and I enjoy watching them.
TRL: Are you still serving the same recipes that you sold while The Bag Lady was in business?
PD: Probably the soups and some of the salads. The Bag Lady was a lot of sandwiches and things that were easy and clean for people to eat at their desk. But, I would have one entree for those people who wanted to get that for their supper. Like lasagna, chicken pot pie, fried rice, and shrimp–but we don't do that in the restaurants anymore–crab cakes, and of course banana pudding and gooey butter cakes. It was every day on The Bag Lady.
TRL: When you first started cooking, what drew you to butter?
PD: Well, for so many years I could not afford butter, and I had to use margarine, and the more I learned about margarine, the more I tried to figure out a way where I could afford butter. Because butter is one of those good fats from God. It's natural. I always recommend if you have the opportunity to use the fake or the real, to eat the real.
TRL: What is your favorite thing on the menu?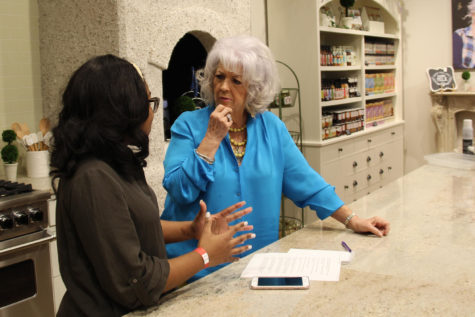 PD: I'll tell you what, it's always been the fried chicken. But I have a great love for that smothered pork chop. It's all so good. It's really hard to narrow it down.
TRL: Were you worried about the competition of the surrounding restaurants in Fairview Town Center?
PD: Not one drop, honey. I don't worry about competition. Competition is good–there is a reason why McDonald's and Burger King build right together. It keeps you on your toes. You have to really make sure your product is up to snuff. Competition brings people, and people bring people, and people bring more people. You have a greater chance at success with a lot of people.
TRL: How do you measure success in the restaurant business?
PD: How do I measure success in the restaurant business? See over there, honey, you see through there? All those tables, they're all full.
TRL: From a community standpoint, what do you hope to bring to the area above and beyond awesome food and an awesome dining experience?
PD: Well, anytime a restaurant goes into a community, I try to get involved some way in that community. Like tonight, guess what I'm gonna get to do? I'm gonna get to go to my first hockey game, and I'm gonna drop the puck.
About the Photographer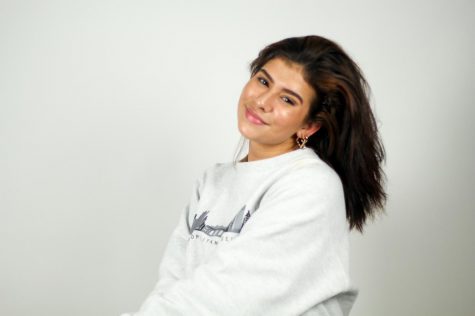 Shae Daugherty, Section Editor
It's Daug·herty, /Dortee/, Daugherty. It's not that hard. Coaches never get it wrong, and that may have been what drove her to sports photography...