A project that will last
Mandy Rickett served Operation Christmas Child as her senior project
Senior Mandy Rickett recently hosted a service project titled Operation Christmas Child as a senior project to pack boxes for children around the world. The event was in partnership with Samaritan's Purse International Relief, a non-denominational evangelical Christian organization that aims to provide aid to people in need around the world.
Rickett was impressed with the organization and wanted to help. The OCC coordinator, her piano, and voice teacher helped her get involved.
"When it came time to choose a senior project, I️ knew I could either choose something easy that I️ didn't care about or something really hard that I️ cared a lot about," Rickett said. "So I️ chose the latter and chose to do OCC."
Rickett said she did not have to go through any bureaucracy to organize the event, but she had to attend a day-long training for project leaders. Rickett started organizing the boxes about a month before the event started fundraising and asking for donations in May. The event was held on Nov. 11.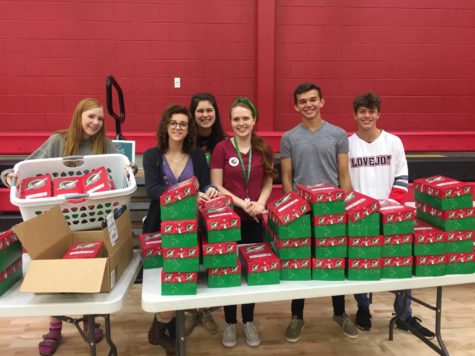 "I️ also held a toy/soap drive at my mom's preschool, Little Harts Preschool," Rickett said. "I️ had a booth at Leopard Friday that collected about $230 for shipping and a bake sale at lunch that collected a little over $100 for shipping as well. I have also spent about $50 to $60 of my own money on buying items. My mentor/voice and piano teacher also gave me some stuff left over from her packing parties."
Rickett said while she could have chosen to learn a difficult piano piece or train for a 10k for her senior project, she chose to do something she was passionate about instead.
"It was important to me do something I️ enjoyed and felt that I️ was helping people less fortunate than me," Rickett said. "I️ felt passionate about OCC, and even though it is a big project, it means a lot to me and makes me feel proud. I would rather do that than something that I will forget about in five years."
Mandy's mother Rosanne Rickett said that Mandy was very appreciative to all of her family and friends who helped make the event possible.
"Mandy really felt great about being able to send 60 boxes to needy children overseas," Rosanne said. "She was so thankful for all the help from friends who helped pack the boxes and friends who donated money and toys for the boxes."
About the Contributor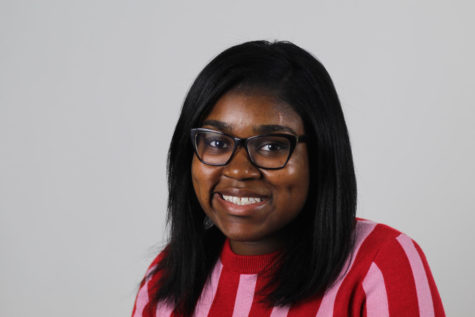 Nnenna Nchege, Staff Writer
Senior Nnenna Nchege is entering her second and final year on The Red Ledger staff. As Nnenna prepares to end her journey at Lovejoy, she is proud to spend...