Mastering balance
2 teachers are leveling the task of teaching while also pursuing their graduate degree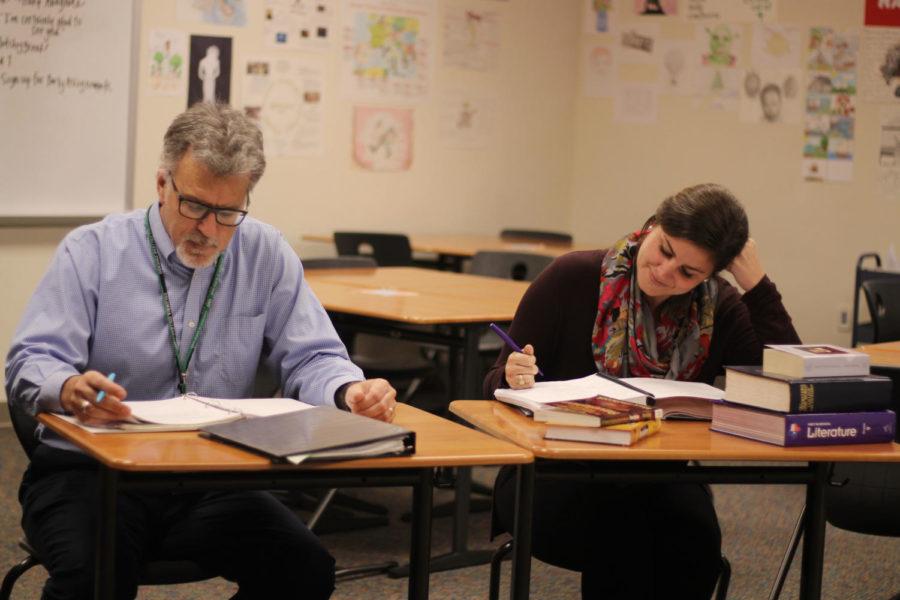 Two educators are pursuing their master's while teaching simultaneously, hoping to bring benefits into the classroom for their students and to find out more information on interesting topics.
English teacher and girls soccer coach Courtney Todd is pursuing her master's degree at the School of Dallas Theological Seminary. Todd started the program in January of 2016, and this semester, she is taking one in-person class and two online classes.
"In-person night class, almost everyone in there has a full time job," Todd said. "It's been interesting to see how everyone's navigating being in two worlds at once."
Todd decided to get her masters in theological studies because she wanted to gain more knowledge in the field. Also, Todd belongs to Watermark Community Church and attends the Dallas campus, and she said her faith played a role in her decision.
"Our church has a huge focus on studying theology as well as a couple of my great friends who I go to church with previously studied at DTS, so I think that was a great motivating force," Todd said."
Todd said it takes a lot of discipline to act as a teacher, coach, and graduate student at the same time.
"Right now I'm juggling a lot, so sometimes that means I have to say no to things, and sometimes it means a lot of late nights and just being really diligent about getting a lot of things accomplished," Todd said. "There are lots of to-do lists, but with [an] end goal in mind, this is something that I'm dying to learn more about."
Although associate principal Teresa Dodson didn't get to be a part of the hiring process for Todd, she says Todd fully embodies both Lovejoy's student graduate and educator profile as she balances her duties as a teacher and her studies.
"There has never been a question about her commitment to or whether she could do the duties assigned to her," Dodson said. "She's never had difficulty managing [coaching and teaching], and she had an injury and was still able to fulfil her role with her injury. So the fact that she is pursuing her master's degree really shows that she is open to the challenges to learning, that she's academically prepared. She's able to pursue a higher level of learning while still doing her role [as a teacher]."
There is a different dynamic created for Todd now that she is both a teacher and a student.
"It's nice to get to be the student and watch my professors and be the one that gets to ask questions and not be the expert, but sometimes it's challenging because I have a whole lot of reading to do to prepare to teach my English classes as well as so much reading for my grad school," Todd said.
Pre-AP/AP economics and pre-AP world history teacher Bruce Dillow is also pursuing a master's degree in instructional design and technology. The classes teach instructors how to incorporate technology in the classroom to make learning more efficient.
"I've done [classroom setting revamping] ever since I started teaching eight years ago," Dillow said. "I don't stick with anything so I'm always trying to change something. This is a way you can do a lot of the same things but you put it into different forms which would hopefully make things more interesting and fun for the students."
Dillow started the program in the summer of 2016 and said he has seen benefits in the past from implementing technology into the classroom.
"What I've found so far– unless I come up with some different software– for most kids when you put a computer in front of them, they become pretty literate to what is going on, and it makes the students more interested and more interactive," Dillow said.
About the Contributors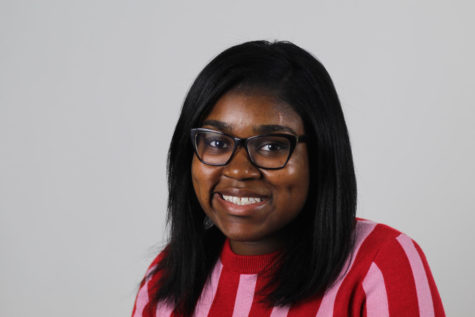 Nnenna Nchege, Staff Writer
Senior Nnenna Nchege is entering her second and final year on The Red Ledger staff. As Nnenna prepares to end her journey at Lovejoy, she is proud to spend...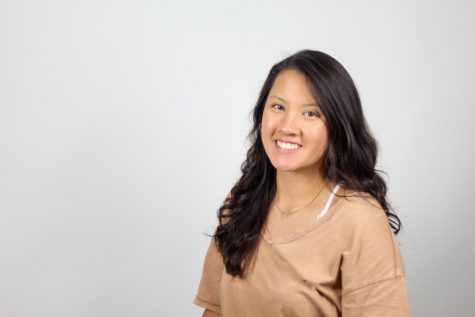 Grace Nguyen, Section Editor
Fueled daily by three iced vanilla coffees, standing at 5'2", Grace Nguyen will walk into the E103 door with no problem. Grace is entering senior year,...