Football to face Poteet with playoff spot on the line
Team looks to extend its second-half win streak
With a plethora of possibilities swirling in the air regarding the status of the final playoff spots in District 15-5A, the football team (3-5 overall, 3-2 district) will ride its three-game win streak to take on the Mesquite Poteet Pirates (4-4, 3-2) on Friday night at 7:30 p.m. in a critical road matchup.
While the Leopards could potentially clinch a playoff berth this week with a win over Poteet and a West Mesquite win over North Forney, there are still various scenarios that could transpire to affect the race for the final playoff spots.
Offensive line coach Dustin Gunter said that the team needs to focus on what is within its own control.
"We control our own destiny," Gunter said. "If we win [these next two games], we know we're in. If we don't, we're relying on someone else, and you never want to be in that situation where you're relying on another team to put you in the playoffs."
Gunter said that the team is expecting to see an athletic Poteet offense this week that features several different weapons.
"I think as a whole, they've got quite a bit of athleticism," Gunter said. "I know they've struggled a little bit, and I think they've had some injuries on offense. They've switched quarterbacks at some point as well as running backs, but they've got plenty of athletes and weapons, and we've been preaching to our kids not to take them lightly."
Poteet possesses a run-heavy offense that also features several quarterback runs each game. The Pirates' leading running back, Seth McGowan, said the run game will be effective against the Leopards if the offense plays selfless football.
"[Our success] depends on how well each of us executes our intricate jobs on the offense," McGowan said. "As long as we play selfless football by blocking and laying out, we shouldn't have a problem producing yardage."
Leopard linebacker Jacob Eschler said that the defense is looking to force the Pirates to throw the ball and is also preparing for potential trick plays.
"We have to stop the run and force them to throw the football," Eschler said. "We have worked on specific trick plays they run [in practice this week]."
From an offensive perspective, the Leopards had arguably their best performance of all season last week against North Forney. Quarterback Carson Collins tallied 426 yards with four touchdowns while running back Jahi Rainey registered over 100 yards on the ground in the winning effort against the Falcons.
Rainey said that the offensive efficiency came in part from the addition of linebacker Bumper Pool to the backfield.
"One adjustment that was made that helped was adding Bumper to the backfield with me, which allowed more options for our offense," Rainey said.
Rainey also emphasized the importance of playing at full speed on offense against Poteet's defense.
"They have a strong defensive line and good defensive backs," Rainey said. "But if we can do what we do, and that's playing full speed for seven seconds [each play], we should be just fine."
Leave a Comment
About the Contributors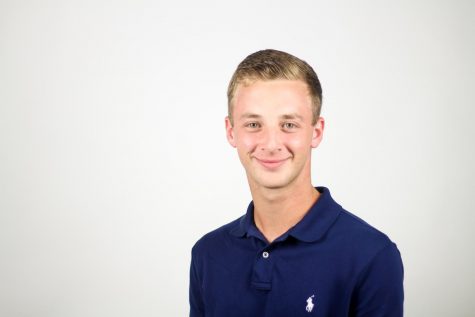 Benjamin Nopper, Section Editor
After joining staff and becoming an editor his sophomore year, Benjamin Nopper is enthusiastic to spend his senior year in the newsroom he considers...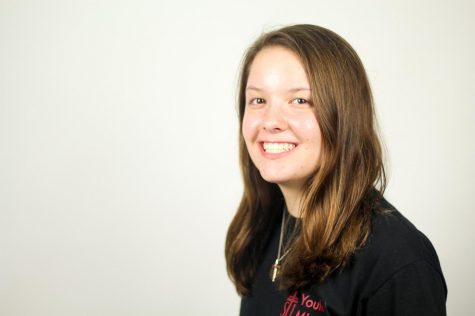 Jackie Carroll, LNN Executive Producer
Easily spotted by her signature maroon Vans or paint-stained Nikes, senior Jackie Carroll is (kind of) ready to take on senior year. Although she doesn't...