Football hopes to clinch playoff spot with win on senior night
Team hopes to take five game win streak into playoffs
Win and they're in. It's that simple for the football team (4-5 overall, 4-2 district) as they face the Royse City Bulldogs (4-5, 1-5) on Friday at 7:30 p.m on senior night, looking to secure their spot in playoffs with a win.
"Basically, you win and you're in," offensive line coach Dustin Gunter said. "I think our kids are excited because we know we've got to win to get into the playoffs [in order to] control our own destiny."
While a win would clinch the playoff spot, the Leopards would still be guaranteed a playoff spot in the event of a loss unless West Mesquite were to lose to Mesquite Poteet by more than 11 points.
Gunter explained that it is important to win on senior night and that the team wants to avenge last year's 31-19 loss to Royse City.
"It was a huge letdown," Gunter said. "I know we had some injuries, but that's not a good excuse. You should beat teams that you're supposed to beat, and this is a team we should beat. Our seniors owe it to the seniors last year to get a little payback [against Royse City]."
One of this year's seniors, running back Nick Garcia, said that the key to avenging last year's loss is executing the offensive system that has been effective over the team's winning streak.
"We've got our usual spread offense, and like last week, we still have our wildcat formation," Garcia said. "Our game plan is to execute and play like the team we are capable of being."
In last week's matchup against Mesquite Poteet, the Leopards led the Pirates 27-7 at halftime, but in the second half, Poteet narrowed the deficit to just six points in the fourth quarter. Fortunately for the Leopards, Bumper Pool's offensive heroics added enough insurance late in the game to secure a 48-35 win.
Sophomore defensive lineman Tyler Beidleman said that the defense needs to be more consistent in this week's game and not let off the intensity late in the game.
"We came out very strong in the first half, but we did struggle in the second half," Beidleman said. "We have been pressing the fact that we need to keep our foot on the gas all game long and not let up."
Garcia explained that this game will be emotional for the seniors who have been part of the football program, dating all the way back to middle school football.
"What senior night means to me is that it will be the last time to share our home field with people that I have been playing with since middle school," Garcia said.
Senior defensive back Landon McDermott echoed the same sentiment that senior night will be emotional and that a win would make it memorable.
"It's a special night that us seniors that have been playing together since 7th grade to get together," McDermott said. "To make it a memorable one, we need to shut them out offensively."
Leave a Comment
About the Contributors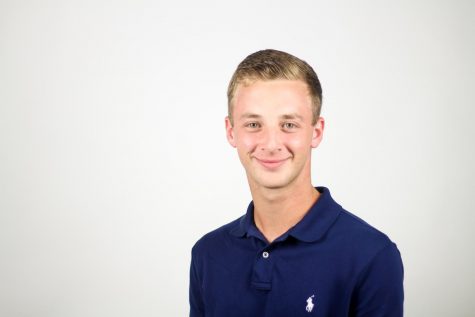 Benjamin Nopper, Section Editor
After joining staff and becoming an editor his sophomore year, Benjamin Nopper is enthusiastic to spend his senior year in the newsroom he considers...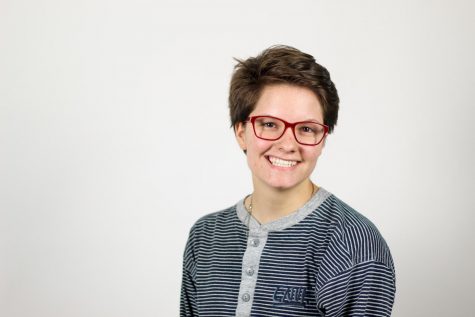 Kelsey Carroll, Section Editor
Senior Kelsey Carroll has never owned a dog or a cat, but she's the proud caretaker of two mini cacti living their life on her windowsill, and she thinks...