Leopard Look: Jack Supan
At a Glance
Favorite instrument: Guitar
Least favorite NBA team: Golden State Warriors
Favorite cafeteria meal: Chick-Fil-A Sandwich on Wednesdays
Most inspiring musician: Brad Paisley
Chipotle or Freebirds: Freebirds. Chipotle is overrated
---
Looking Deeper
The Red Ledger: How did you get involved with music?
Senior Jack Supan: My mom put me in piano for like five years at a really young age starting from second grade so I was a classically trained pianist since then. And then I picked up guitar in sixth grade and kinda dropped piano, but I still knew the theory of it and everything- the note ends, how to read and everything. I picked up guitar in sixth grade and then I started doing jazz band in ninth grade.
TRL: Do you have any family members with musical backgrounds?
JS: Not really, I have a cousin who lives in Seattle who is a professional musician up there but otherwise no.
TRL: When did you start playing or participating with different music programs?
JS: I'm in the jazz band here. I'm in choir, a capella, and AP music theory.
TRL: What instruments can you play?
JS: Guitar, piano, ukulele, drums, bass, kazoo, and I can shred on the recorder.
TRL: How will you apply your musical experience to your life beyond high school?
JS: That's what I'm doing in college. I'm going to go to music school and pursue jazz studies and at least get my masters in that and then I haven't decided on what school yet but then i would either move to somewhere like Nashville or LA and be a professional player in one of those places.
TRL: Have you received any awards?
JS: I made all-region jazz band, auditioned for state, made the second All-State band. It's All-State where you go down to San Antonio as one of the selected top musicians in the state for jazz and rehearse your music and then play a show there. I got an outstanding musician award at the Collin College jazz festival that we went to last year, and I got a scholarship to go to their summer jazz camp for free.
TRL: What is the most interesting musical performance or experience you have ever had?
JS: My favorite performance was All-State. It was really fun; the music was super hard. It was a challenge, but I managed to get it all together, and all the solos for the song I was soloing on was really fun.
TRL: How do your family and friends help support your passion for music?
JS: My grandparents are really supportive. They always come to all of my shows. My cousins do, my sister does, they always try to make it when my dad isn't out of town on a business trip or something. My friends sometimes come, but there's a lot of my friends who are actually in jazz band and choir with me.
TRL: What other hobbies do you participate in?
JS: I used to play basketball and all that, but I decided to quit because it took up too much of my time.
TRL: Have you ever been apart of a band?
JS: No, not right now but I go play at places that have live music. I have played at Twisted Root a few times, and I played at one of my cousins fundraisers, and I played there for hours. Then I started giving lessons to a kid last week. There have been people who have asked me to be in a band, and I said yeah and it never went through.
TRL: How many hours a week do you put into music?
JS: In the summer it was more, but 3 hours a day usually for guitar and my vocal stuff like all together. It's usually about 2 to 3 hours each day. I practice sometimes more depending on how tired I am.
TRL: What was your state jazz band experience like?
JS: From a winning point basically if you make All-State, you're basically a state champion in music. There's like a thousand or so kids in the state of Texas that get selected for All-State, and they all go down there and perform concerts after a course of three days.
Leave a Comment
About the Contributors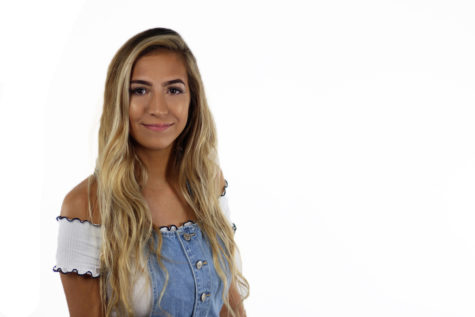 Falyn Brothers, LNN and TRL Reporter
Falyn Brothers is a 17 year old senior who loves reporting. She began her broadcast journey when she was randomly placed in a journalism class her sophomore...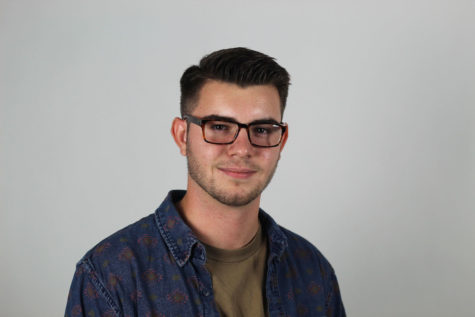 Parker Nolan, Section Editor
Senior Parker Nolan joined The Red Ledger in ninth grade and is now the paper's Multimedia Editor. His hobbies include making music, photography, and...