Fine arts festival to showcase student talent
Galleries and group installations from the art program are a few of the new features that will be showcased on Friday and Saturday at the district's annual Fine Arts Festival.
Friday will be opening night of the festival. There will be performances from band and cheer. The art gallery will also open to view after performances.
"We start the festival on Friday night with our holiday concert and that will feature every kid from 6th through 12th grade," band director Paul Heuer said. "So our beginners from Sloan Creek, the two middle school bands from Willow Springs, and our two concert bands here plus our jazz band."
On Saturday there will be performances in the auditorium as well as performances from theater in the lecture hall. On Saturday only there will be food, drinks, and crafts for kids.
"Every student that's in art from K-12 will have at least one piece representing them in the show," visual art coordinator Brice McCasland said. "We want the kids to have the feeling that they can represent what they think is their personal best."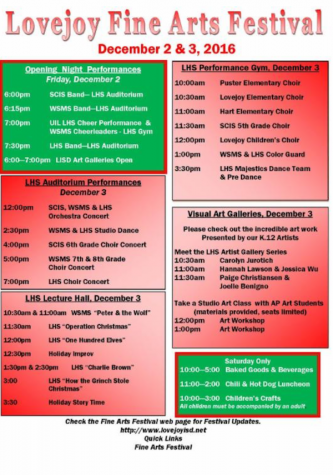 Along with art, the Majestics, pre-drill, studio dance, and the middle school dance class will be showcasing their work.
"I think that every program preps in different ways, but definitely in all my dance classes here and at the middle school," studio dance/majestics teacher Jennifer Willis said. "We've been working for the last two months, working on the pieces and cleaning them and making sure that they are ready to present."
The festival not only gives students an opportunity to showcase their work, but also to show off how hard they have practiced.
"We started [preparing] as soon as our last marching band competition was over, which was October 22nd," Heuer said. "The following Monday is when we got all the music out and started doing concert music versus marching music."
Leave a Comment
About the Contributor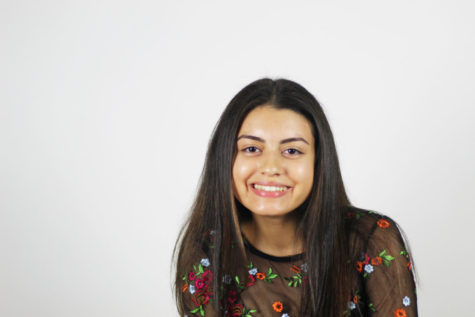 Gaby Garcia, Section editor
Croc enthusiast, Lululemon lover, and guac fanatic are just a few terms used to describe senior Gaby Garcia's lifestyle. As a true athlete would, Gaby...