Art department gains new well-traveled addition
The atmosphere in the room is carefree and calming. Students hear the soft pop music filling the room. He greets them with waves and a reassuring smile as they walk into his art room. This is Brian Cho, and he is new to teaching and to Lovejoy.
"[I came here because] I really love this school and when I had an interview with Mr. Coachman and Mayfield, they're so engaged and passionate about it," Cho said. "This was the specific place I wanted to start my career."
Cho worked his way through college in New York as a Sam's Club employee before starting his career as a teacher.
"I really enjoy when kids can find out they didn't realize what they could do before, and [then] they learn and I didn't know they could do that" Cho said. "Seeing that moment makes me happy."
Cho said he enjoys art and playing computer games such as World Of  Warcraft, League Of Legends, and sometimes Pokemon in his spare time, but one thing that really sets him apart is that he has visited 48 of the 50 U.S. states. With only two more states to see, North Dakota and Vermont, Cho has literally been across the country. As a young child, Cho traveled a lot with his parents, so he has grown up and carried on the tradition. He is planning to visit his last two states one day.
Cho was originally born in South Korea but he moved from there in 8th grade while his dad stayed to work with the government.
"I'm from California but technically I only lived there for five months," Cho said. "I also lived in Indiana, New York, North Carolina. I've been around in a lot of places."   
Cho seems to be hitting it off as a new teacher, as students like freshman Anastasia Kusbit enjoy his style.
"Mr. Cho is very funny and knows how to make me laugh," Kusbit said. "He is very enthusiastic about art. Art is one of my favorite classes of the day. I'm excited to learn more with him and see his funny dancing."
District visual arts coordinator Brice McCasland said Cho has been a welcome addition to the high school art department.
"Jeff [Seidel], Amanda [Beller], and I are super excited to have Brian join us," McCasland said. "He brings a ton of artistic knowledge and passion to our art 1 students. He has jumped in feet first to our program and is super passionate to bring his love for the visual arts to anybody that enters his room."
Even though the school year is not yet a quarter of the way through, the occupant of room E115 is glad to be here.
"I am excited to see where this new career will take me," Cho said.
Leave a Comment
About the Contributors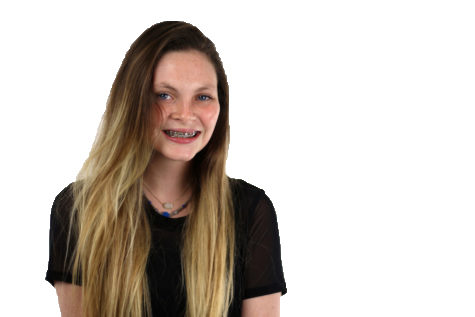 Zoe Allison, TRL photographer
Sophomore Zoe Allison loves the simple things in life, such as iced coffee, music, and laughing with her friends. In seventh grade, she didn't intend...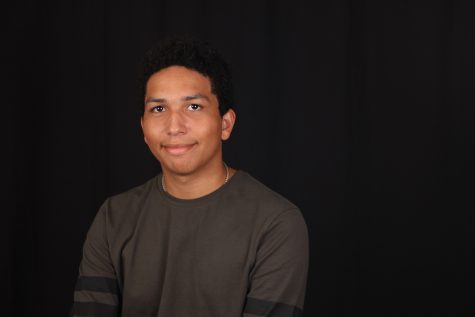 Carter Bryant, Staff Reporter
Carter Bryant is a senior who is a first year staff member of The Red Ledger. He joined because he wants to work as a photographer and cover stories students...