Friday night live
District faculty to perform at Noah's for fundraiser
"Friday Night School" is in session for Sloan Creek Intermediate School Principal Ray Winkler and Willow Springs Middle School Principal Kent Messer.
"When I first was here, Mr. Messer and I were asked to play so of the charity events here at Lovejoy," Winkler said. "So he and I threw together a duet with just he and I and over the years it's grown."
The band name "Friday Night School" came from one of the job duties the pair years ago when both worked at the high school.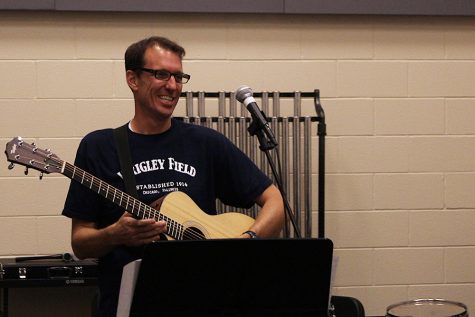 "Friday Night School' was the little duet we would do because as assistant principals we used to have kids be in Friday night school for discipline and making up work, and so we ended up calling the band 'Friday Night School' and it's just kind of stuck ever since," Winkler said.
Before either of the two principals ever met they were both very involved with music.
"I started playing the guitar when I was 14," Messer said. "I took a guitar class and I've been playing ever since. My dad was a musician so he introduced me to a lot of the music from the 1960's like the Beatles and the Rolling Stones."
Winkler's musical background has a bit of a different story than Messer's.
"I grew up on a turkey farm so I had no musical background, and I really I got into playing the bass late," Winkler said. "I didn't get into it until I was a freshman in high school. I did that because I wanted to get out of Latin and I ended up making a career."
Winkler went to University of North Texas and graduated with a degree in music with plans to be a professional musician.
"I knew I wanted to go to school on a scholarship, and I got offered a full ride on the bass after only just a few years of playing, so I figured I would do that," Winkler said. "And I got a chance of playing professionally in college and I thought I wanted to be a professional jazz musician, but after I was on the road I realized that really wasn't the path I wanted to take."
After Winkler knew that the professional musician life was not for him he decided to become an orchestra teacher, but he still was not totally happy with his career decision.
"My degree in music led me to teach orchestra for 10 years and during my time as a orchestra director I became interested in instructional leadership and then I transferred for that 13 years ago," Winkler said. "I started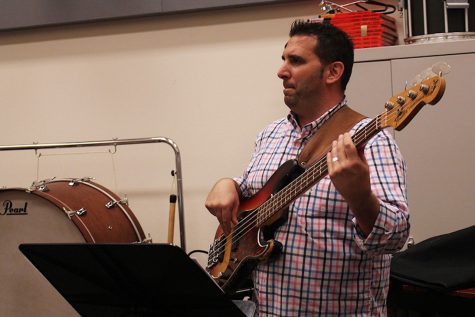 working at Lovejoy in the fall of 2008 and worked at the high school as the assistant principal and the coordinator for fine arts for four years."
Winkler took a principal job in another district, but returned to LISD when Sloan Creek was opened.
On Friday, Sept. 30, Winkler and Messer will be performing with a full band at the Foundation for Lovejoy Schools Leadership BBQ dinner at Noah's located in The Village at Fairview from 7:30-10 p.m.
"The event on Friday is a district event that was auctioned off at Denim and Diamonds," Messer said. "We will provide the live entertainment for the dinner."
Winkler will play the bass with Messer on the guitar with vocals. The rest of the band includes Todd Bergwall, sophomore Riley Bergwall's father, on the drums, The Red Ledger newspaper adviser Corey Hale on harmonica and vocals, WSMS choir teacher Christina Chapman also on vocals and outside musician Jay Spence playing lead guitar.
"I think the biggest challenges have been just the amount of time we've had to practice and get ready," Hale said. "Mr. Messer came over after school one day and we jammed a bit in my classroom and since then we've really only had two practices. But I've been really surprised at how good everything has sounded. We've got some great vocalists and musicians and it's just come together remarkably well in such a short amount of time."
Even though this isn't the first year of the event, it will be the first year for the expanded "Friday Night School" band to be playing it.
"This is the first year we are playing at this event," Messer said. "It is the second year of the event and last year Max Stallings who is a Texas singer-songwriter performed at this event."
Hale said he thinks "the people who come out will be very entertained."
"I've really been impressed by the quality of musicians that Mr. Messer and Mr. Winkler have put together for this," Hale said. "I didn't really know what to expect at first, but we came together really quickly and are sounding really good. Great harmonies, really hot lead guitar and a pretty tight rhythm section. As long as we're up there and having fun, you can't go wrong with that."
Leave a Comment
About the Contributors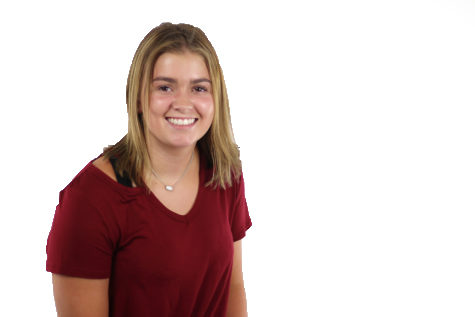 Katie Felton, TRL Reporter
Senior Katie Felton, a four year Red Ledger staffer who suffers from severe senioritis, cannot wait to be done with high school. But, since she is stuck...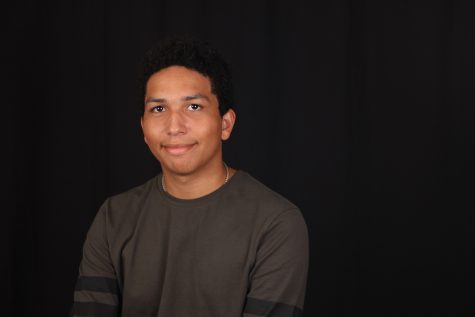 Carter Bryant, Staff Reporter
Carter Bryant is a senior who is a first year staff member of The Red Ledger. He joined because he wants to work as a photographer and cover stories students...